California Dreamin'


Mike Mathias co-owner of "Sho N Go" Hot Rod Shop in Streator,Il has always had a desire to "hang ten". This was the motivating force behind the construction of this fine 1952 sedan delivery. This ultra rare car (one of 6 left in existence) has many points of interest. What immediately catches most people's eye is the surf board on top. But under that surf board is a highly detailed machine that's kept its motor clean.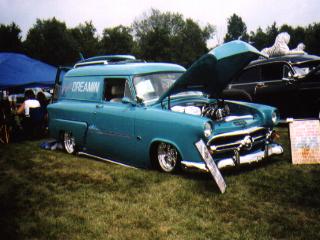 Speaking of the motor, it is a 350 Chevy with an Edelbrock carb and hi rise intake and a HEI/MSD ignition.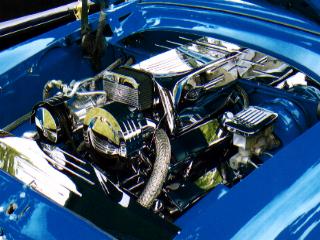 We utilized our (J & B Microfinish) skills to fabricate a custom made upper engine cover, header covers, core support/fan shroud, cowl plate, rear door sill plate, engine breather, PCV, alternator cover, front engine cover and a set of our enclosed wirelooms. More billet work has been planned so stay tuned!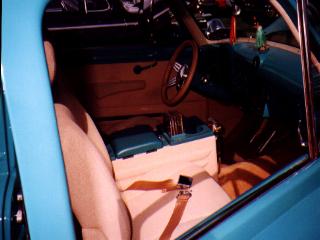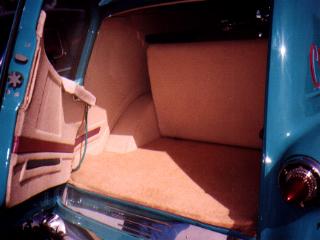 Other details include air bags courtesy of Air Ride, which set this custom rod in the weeds. Johnson's Rod Shop stitched the interior using tweed with ultra leather accents. Rounding out the detail, is a Kenwood CD stereo system complete with 4 speakers and a power amp.
All of the paint and body work and frame modifications, including pin striping was performed by Mike.
This dream machine has won many awards across the midwest. Two of the biggest awards amongst them are Best Engine at the 2005 Hot Rod Super Nationals in Springfield, IL and also winning its class at the 2005 Chicago World of Wheels and has been featured in the September 2002 edition of Northern Rodder Magazine.