Ridler Finalist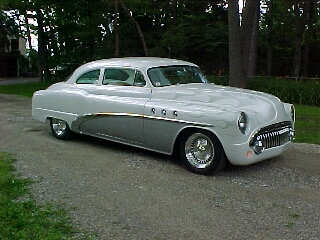 This awesome 1952 Buick, owned and built by Ed Micol of Waterford, MI was a Ridler Award finalist earlier this year at the Detroit Autorama.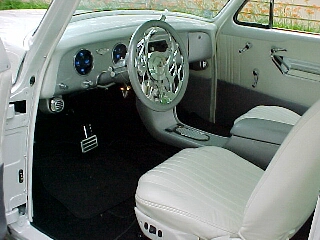 Since street rods are usually always picked for this award, it left Ed and his 1952 Buick Custom at a distinct disadvantage. However, after viewing these pictures of this fine custom Buick, we are sure there is no doubt that this car is one of the finest custom Buicks known to mankind. Recently, this car was featured on "Street Rodder" Tv.

For our part, we helped Ed carry the flame theme to new heights. We manufactured the flamed armrests and the custom one-off dash insert.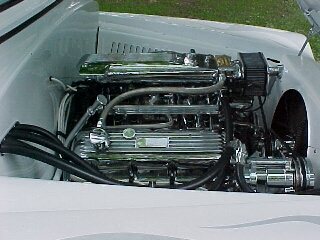 Ed has built a different type of car for 33 years straight for the Detroit Autorama, and out of the 33 entries, 8 have been Ridler finalists. This is no small feat!! Ed is nearing completion of a new car for the upcoming Autorama in February. Hopefully this will be the year for Ed Micol to win the prestigious Ridler Award.