Trick Truck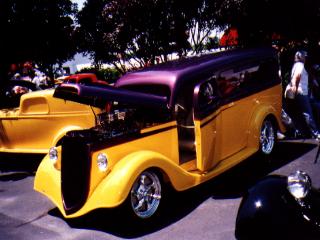 LeRoy Barger of Decatur, IL. owns this georgeous 1935 Ford Panel. this Panel was described as the finest 1935 Panel in existance at the Indy GoodGuys Event.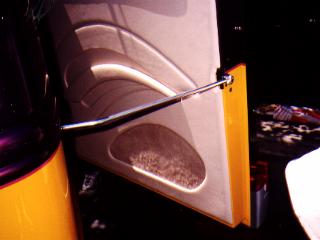 A blown small block propels this "Potent Panel", while the wheels of choice are Colorado Customs. Paul Atkins stitched the interior of this Panel.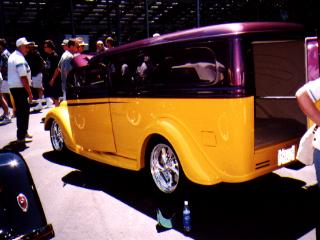 We manufactured the trick door holders, front and back, for this tricked out truck. This hotrod hauler was recently selected as one of Street Rodder Tv's finalists for the "Street Rod of the Year" award.