California Cowboy


Mid Fifty F-100 Pickups are definitely hot!! This fine example owned by Steve & Rhonda Henne of Temucula,Ca in on the cutting edge.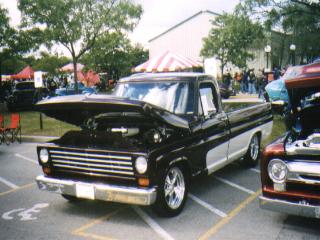 Many years of F100's are being sought after by rodders across the country these days. This 1967 Ford pickup is one of a handful that is starting a new trend in the truckin world. Trevor and Roberta Rush of Middletown,WI formerly of San Bernadino, CA are the builders of this fine custom truck. Many hours were spent restoring this truck and the results show it.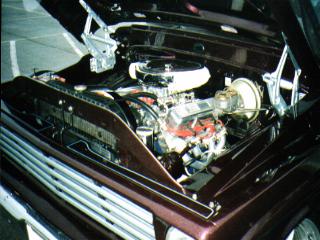 A key point of interest is that this F-100 is built Ford tuff with Ford stuff. The original 352 C.I. powerplant was bored, cammed, stroked, and treated to some Edelbrock aluminum heads. HPC coating covers the headers, valve covers, and intake manifold to give the engine a very businesslike look.
The body work and paint were done with meticulous detail by SH Auto Body & Restoration in Madison, WI. Sherwin Williams Deep Cranberry Pearl and Cream White are the colors and they coexist rather nicely. The lowered stance with 17" Billet Specialities Rasp wheels give the truck a cool rake.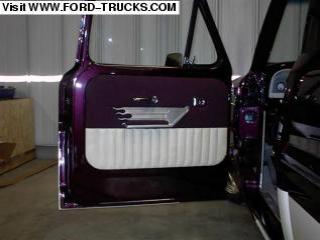 The upholstery, stitched by Ace Auto Upholstery also in Madison, WI is very clean and functional. We manufactured the way out billet flamed arm rests for this fabulous F-100.
This F Fun Hundred recently was displayed in Classic Trucks Magazine. It was also awarded the Best of Show 67-72 Custom at the F-100 Nationals in Pigeon Forge.
So, there you have it, a truck built in Cheese Land that exhibits a California flavor. This truck will no doubt inspire more trucks of its vintage to be built.