Vulgar Display Of Power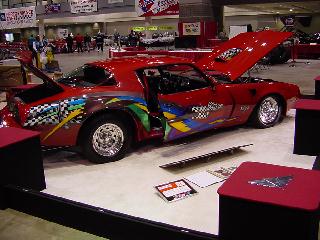 Brett Sanidge's 1978 Pontiac Trans Am is no doubt one of the finest Trans Am's of its kind in the nation. The car has been through many changes and has evolved into a first class show car. It was a calender car in Hi Performance Pontiac Magazine. Brett's car is shown on the front cover of the June 2004 edition of Hi Performance Pontiac Magazine and was given a full feature in this issue.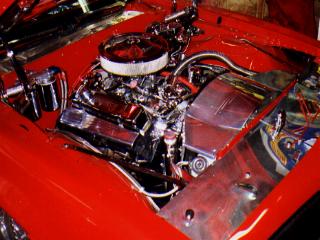 Brett has won awards at the Street Machine Nationals, ISCA and won Best of Show at the Trans Am Nationals. Brett finished 3rd Overall in the ISCA Eastern Divison, He is planning on competing more this next year with his Trans Am.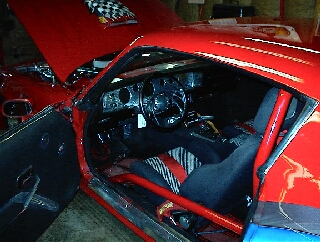 We have made many accessories for Brett including the radiator shroud, wire covers, firewall/cowl cover, wheel centers, dash insert, steering column cover and dress up kit, dash knobs, vent covers, sill plates, pedal covers, door handles, backing plates, and door holders,among many other accessories of detail for his car.