PRO GTO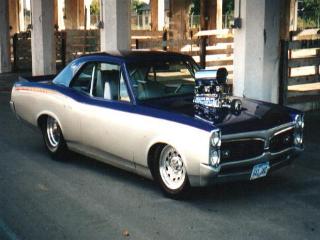 There seems to be a resurgence of street machine/pro street cars in this country and David Patrick's 1967 Goat is at the forefront of this new movement. However, Dave and Tim and Carrie Strange (Strange Motion Rod & Custom Construction) accomplished this trend by using some new and some not so new techniques. Take for instance the shaved door handles and exterior mirrors, the contemporary ultra leather interior or the killer sound system. These modifications scream "Kustom" or should we say "Custom".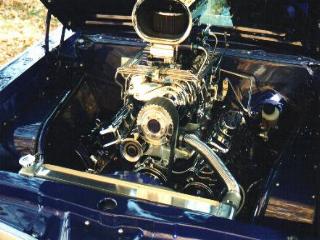 Dave gets credit for the chassis work, wheel tubs and hydraulics installation, as well as squeezing the massive blown Pontiac 400 powerplant between the framerails. This engine with all of its "go fast" goodies pumps out 600+ horsepower, and yes this engine does take an occasional hit of "Giggle Gas" every now and then.
We manufactured the cool head covers to give this Poncho extra appeal.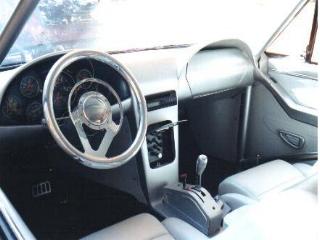 The aforementioned rod shop, Strange Motion Rod and Custom Construction, in Cambridge, IL. handled the paint, body work, and interior work.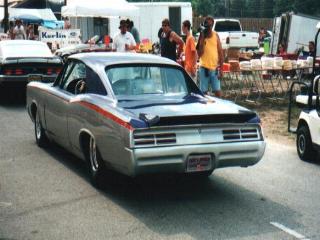 The pro streeted GTO, in its debut year, was featured on the front cover of "Popular Hot Rodding" magazine along with a full feature. Northern Rodder and Super Rod also featured this car extensively and Super Rod also selected this pro streeter as one of its top 100 of all time. Recently Car Craft featured the engine of this pro streeter on their contents page. Some of the many awards that this goat has received are: Street Machine Nationals Editors Choice twice, and most recently an ISCA "Best In Class" Award in Chicago.
Well, there you have it, a potent Pontiac with a Strange twist. Look for this tiger to set trends and start a whole new round of street machine enthusiasm.