4 Relxn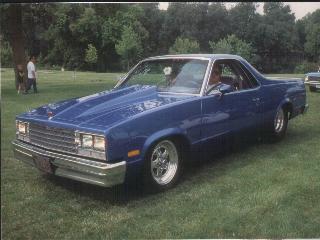 This Pro-Street 1982 El Camino is no stranger to the road. It has traveled Route 66 "The Mother Road" from Chicago to Los Angeles. It is a member of Hot Rod Magazines "Long Haul Gang", going back home by way of Detroit and has accumulated 96,000 miles since 1994.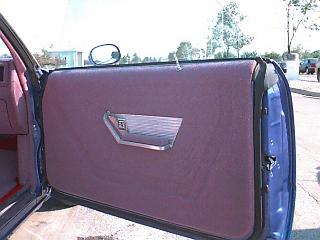 J&B Microfinish has been on board since 1997 for 86,000 of these miles. The Elky carries our spark plug wire looms, arm rests with power window switches, custom speaker grills, and a custom dome light.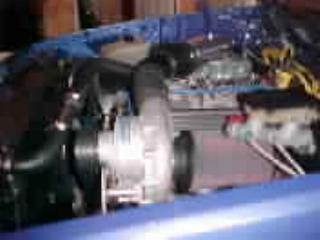 The power comes from a Gen. V, 502 from GM Performance and is boosted by a Pro-Charger DB-1 centrifugal supercharger with 12 lbs of boost, and dual Pro-Charger innercoolers with custom plumbing to them. The paint by PPG has held up very well and the tweed upholstery is very easy to maintain. The billet products from J&B inside are maintenance free, and the wire looms are easily kept to their original brilliance.
Along with the "Long Haul" Award, 4RELXN (as the plates say) has collected Super Chevy, Indy's "Pro Pick Award from Popular Hot Rodding Magazine & Trim Parts Pro-Street Class Runner Up and Editor Choice Awards.
Most recently at the Hot Rod Powerfest in Joliet,IL the Elky presented a Hot Rod Magazine Award of Excellence, and in Indy Super Chevy Pro-Street Truck Awards. At the Holley Dyno Challenge, it produced 460 h.p. to the rear wheels. There have also been over 50 passes down this fine drag strip. The best time so far is 11.97 @ 116 mph.
Bill Ellis, owner and builder of this fine machine can be proud of this car. He has created an excellent driver, a quick drag car, and a fine show car. This car definitely qualifies for "Show & Go".
Bill's future plans for the Elky are to have custom air boxes made up for the innercoolers, and new front springs to raise it up so the air can get to them with ease.