Time Machine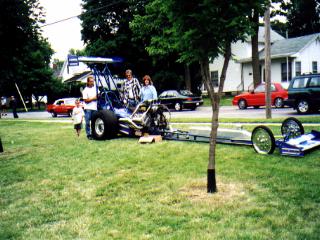 Brett Welker, owner of the "Time Machine", top fuel dragster must have NITRO in his veins. Shortly after building this magnificent car, Brett drove the Time Machine to a 7 second flat 202mph run that ignited the crowd at the Hot Rod Nationals(Indy Raceway Park) and advanced his team into the the semi-finals of the top fuel category.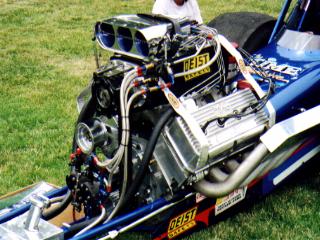 Since then, Brett and his crew have made many improvements to his car including bumping the horsepower up to stratospheric levels. We manufactured fuel line brackets, headrest plates,blower brackets, valve train components, distributor spacer, wheel hubcaps, and milled out the ports on the blower.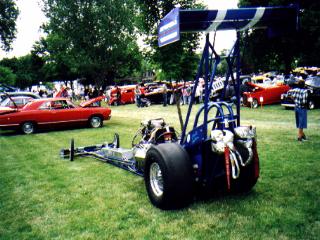 New additions to the "Time Machine" include hand built front and rear wings, a larger fuel tank, new paint, and a brand new all aluminum Donovan Hemi engine. Oh by the way, this engine will produce 4500, (yes thats right 4500) horsepower. Look for this hot rod at a drag strip near you. Its sure to please the "gearhead" in you.