Dave's '72 Chevelle SS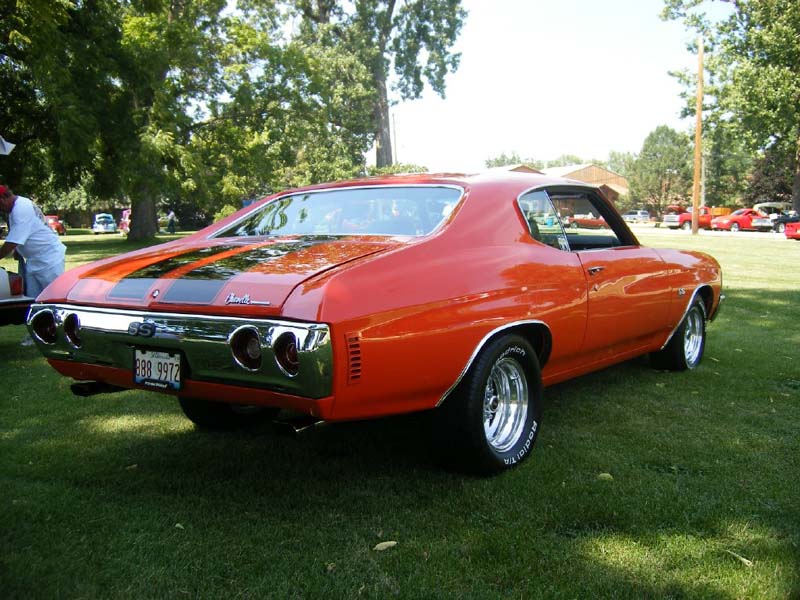 Chevelles, especially the SS version, have become popular amongst car enthusiasts across the nation. It's a car just dying to be modified. Big block Chevelles like this beauty owned by Dave Chapman of Oglesby, IL defines the phrase "There's no replacement for displacement".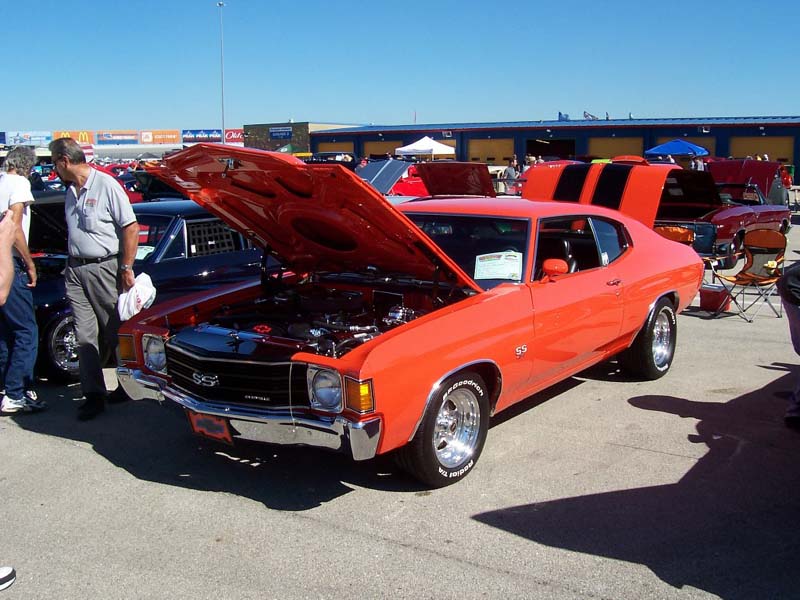 Let it be known Dave is no slouch when it comes to knowing what a car needs to become a show winner. Dave and his son Brandon took the body off the frame and had the frame powder coated by House of Powder in Standard, IL. The floor pans and firewall were then painted and all bolts and nuts were replaced to give the undercarriage a fresh appearance. Chassis detail includes a Hotchkis suspension up front with a 12 bolt rear end, complete with a 3.73 gear. A Tremec 5 speed tranny has been bolted to a Merlin 509 c.i. – 540 HP crate engine. This drive train is hard to beat as far as overall white knuckle performance and drivability. Oh, by the way, did I happen to mention that this 72 Chevelle is driven to every show it attends? This boulevard blaster is not only driven everywhere it goes, but is driven very quickly! Rounding out the chassis detail, this S.S. rides on P235/60R15 and P295/50R15 BF Goodrich rubber, front and rear respectively. Weld Racing supplied Dave with the Prostar wheels to give the car the custom look.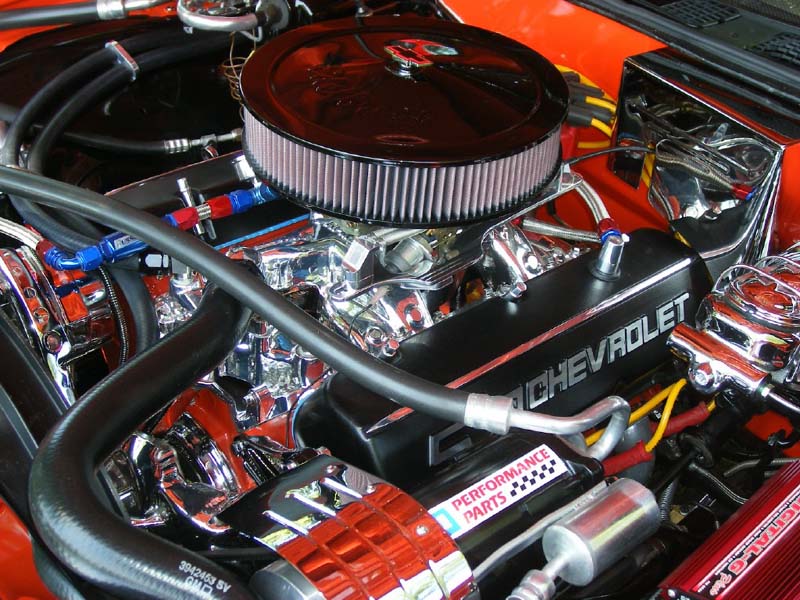 Dave decided to have us (J & B Microfinish), design and fabricate many trick pieces to make this Merlin stand out in the appearance department. We handmade all these pieces which include a battery box, a/c pulley shroud, wiper motor cover, overflow hose cover, valve cover spears and an a/c solenoid and return spring bracket to give this "bad boy" more attitude. Dave had these billet accessories chrome plated by Precision Plating of Quincy, IL.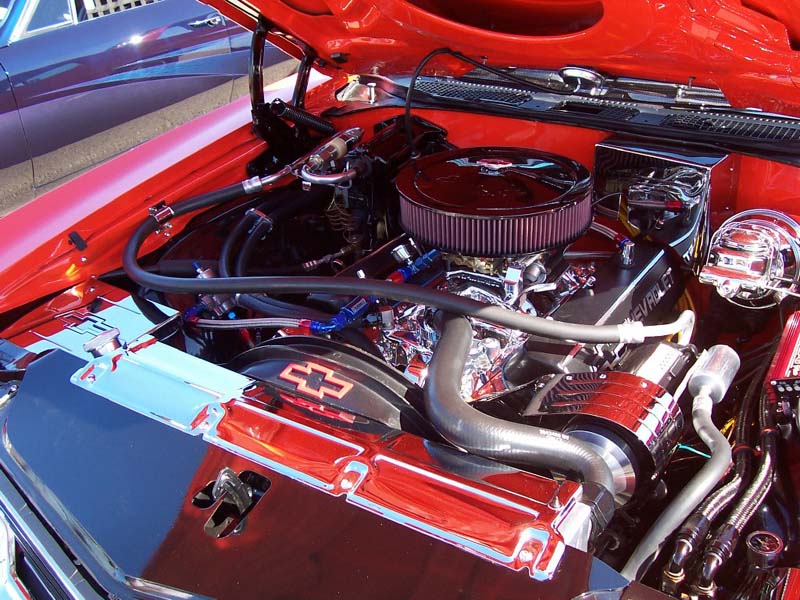 The body has been left stock and the paint of choice is PPG "Hugger Orange". The interior has also been left stock with the exception of the trunk. Here Dave decided to have Dave Bennett Upholstery of Lamoille, IL do his thing.
In its initial season, Dave's Chevelle has picked up many awards at shows and cruise-ins across Illinois, including 2 Best of Shows, Mayors Choices, Best GM's, Peoples Choices and Best Modifieds. Look for this show stopping 72 Chevelle SS at a show near you.