Diz's 54 Chevy Pickup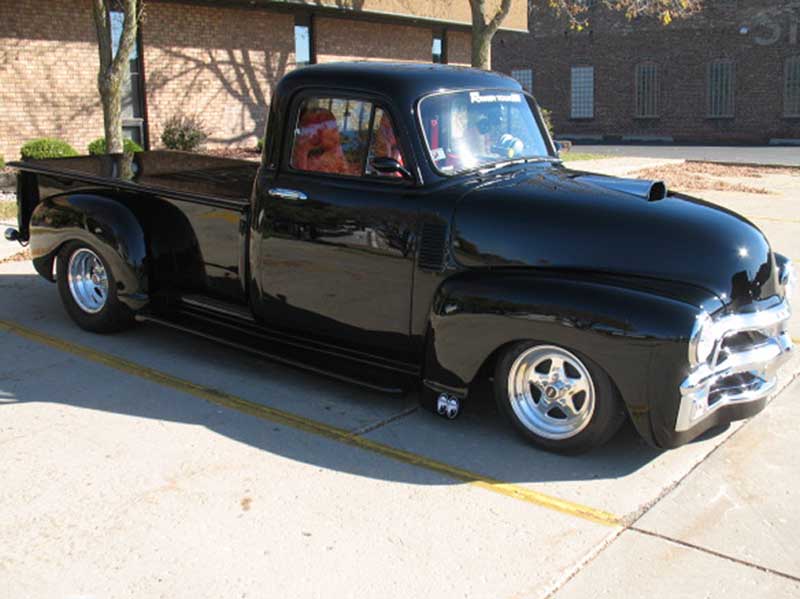 Featured on this page is one of the finest 54 Pro Street Chevy Pick Ups in existence. Owned by Diz Demez of LaSalle, IL this truck was "Built for Speed.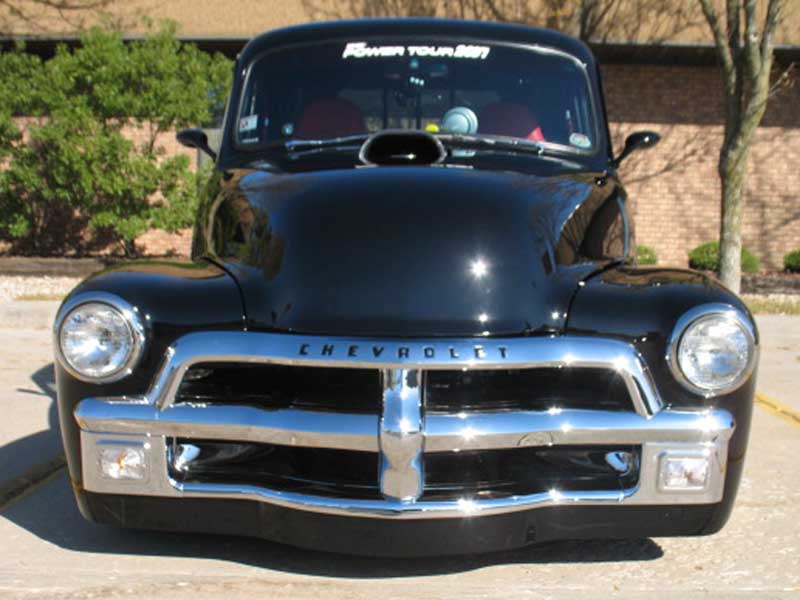 Diz purchased the truck from Al Cravens of Plantersville, TX in November of 2006 and since that moment Diz has transformed it into a show winning driver. Some of the work that Diz accomplished was installing a Ron Francis wiring kit, Air Ride Shockwave front and Air Bags on the rear, installation of a Pro's Pick Engineering tonneau cover, replacement of the painted grille with a chrome unit, replacement of the seats with 2002 Corvette red leather buckets, color blending and wet sanding the entire body and engine compartment detailing to show worthy spec. Diz's hard work paid off as this truck in just one year of time has won 6 Best of Shows and 2 Best Engine Awards.
The stock frame has been up-graded with a 1979 Camaro front clip and a Competition Engineering 4 link rear suspension. Bolted to this up-dated chassis is a Moser built 12 bolt narrowed to Pro Street standards, using a 3.73 gear that is assembled with a Detroit Locker Posi unit.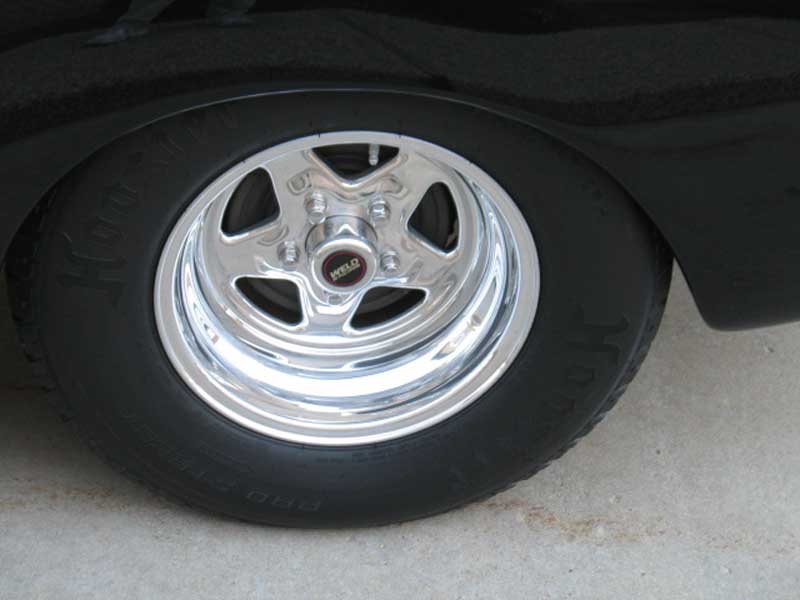 The front tire and wheel combo consists of 185/60R15 BF Goodrich tires mounted to Weld Racing Pro Star wheels. In the rear, massive 29 x 12.50R15 Hoosier Pro Street radials are used, mounted again to Weld Racing Pro Star wheels. (7" wide front and 10" wide rear).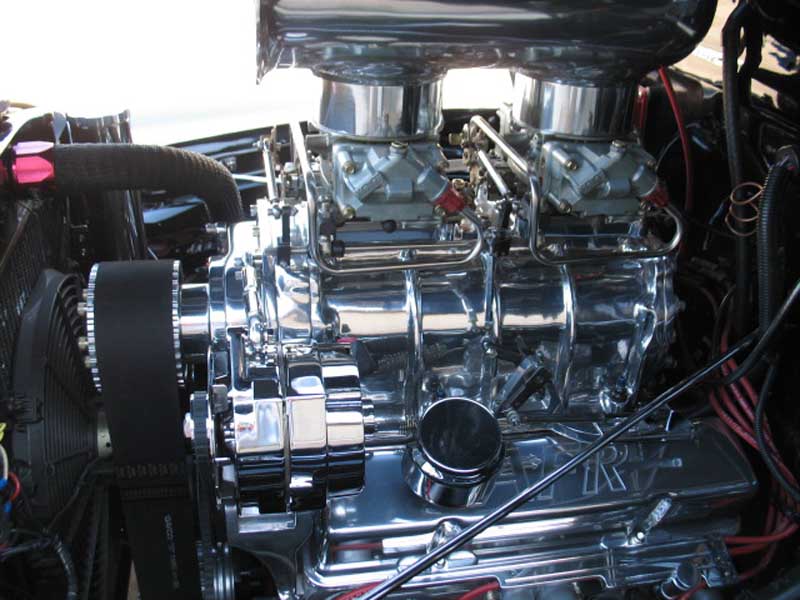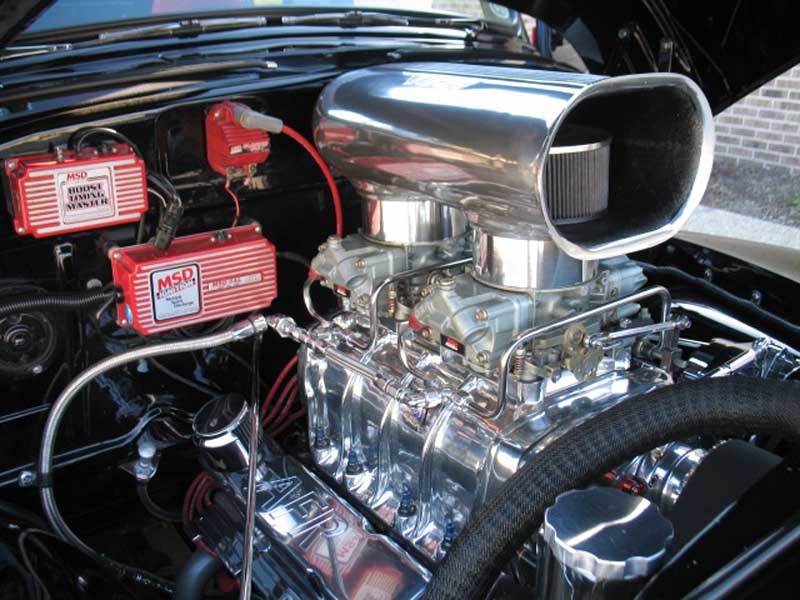 A Wayne Morris built 355 cu. in 651 HP, 526 ft. lbs. torque Blower motor was installed between the frame rails, complete with a BDS 671 blower, and Air Flow Research heads. This 8.5 to 1 compression ratio equipped motor gets 8 lbs. of boost from the BDS Blower unit, which is enough to fry the meat(s) at any moments notice. A GM 400 turbo trans, built to Pro Street spec. complete with a reverse pattern manual shift, B&M 2500 Stall Convertor, Gear Vendors overdrive and a B&M Pro Stick Shifter round out the transmission detail. We (J&B Microfinish) fabricated the one-off shifter encasement out of 6061-T6 billet complete with milled grooves and a show polish.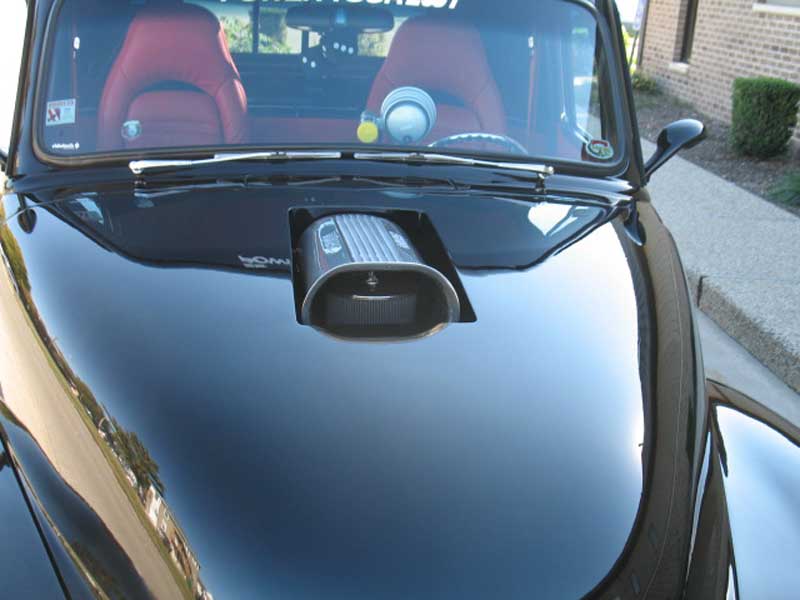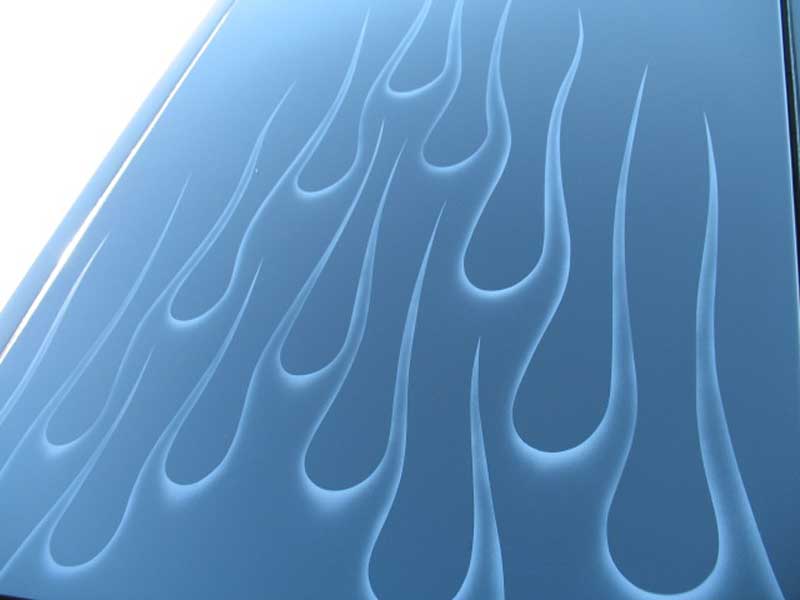 Some of the body mods include a two piece hood with the blower hole cut out, nosed and boxed, cab channeled 1", bed extended 6" and channeled 2", and the wheel base extended to 131". "Joey Biama" of Fisher Auto Body of Oglesby, IL applied the subtle ghost flames, while the body work and paint was accomplished by Donnie Strickle of S&S Auto Body of Orion, IL.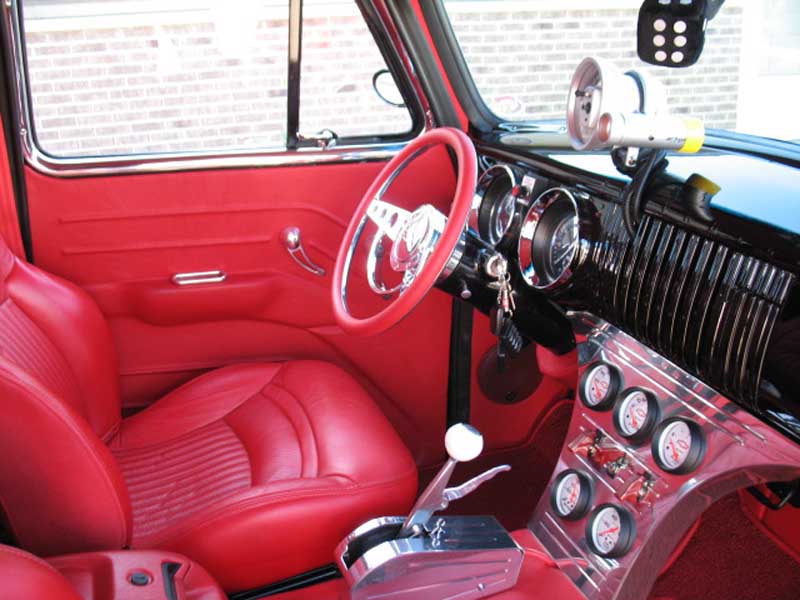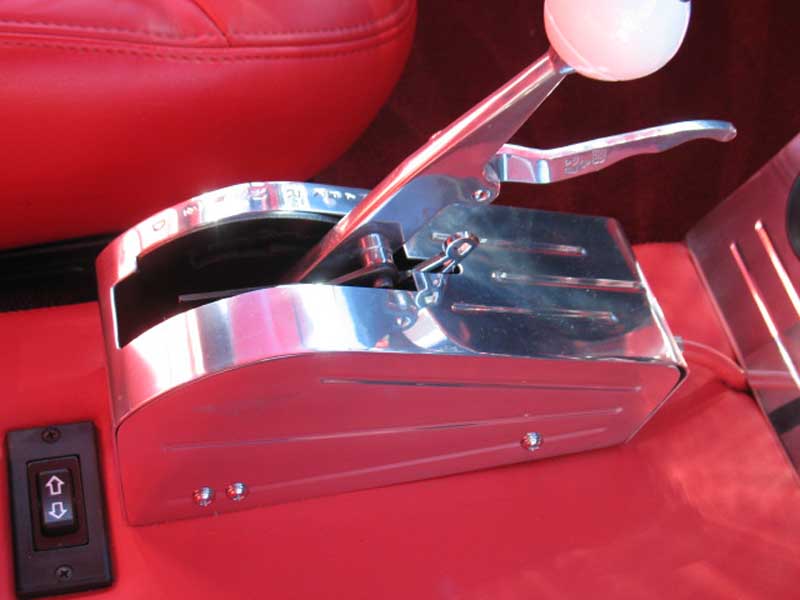 The red leather interior contrasts very nicely with the exterior black color. Stitching chores were handled by Dave Bennett of Bennett's Upholstery of LaMoille, IL. We (J&B Microfinish) fabricated the billet console that added a special touch to the interior.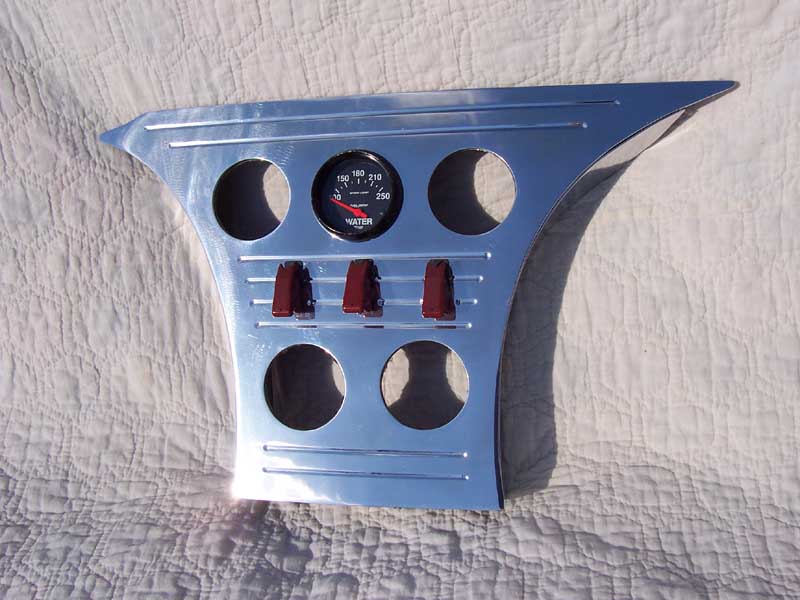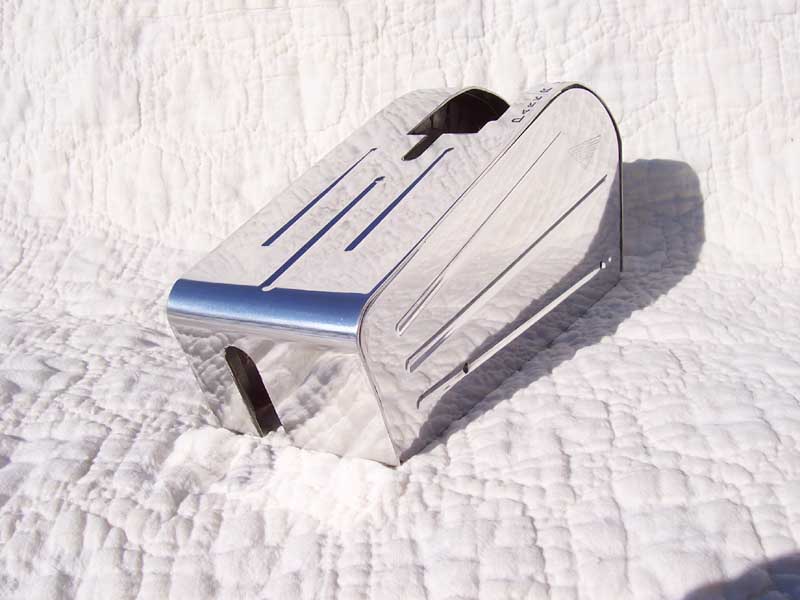 This truck, according to Diz is a lot of fun to drive especially with the Gear Vendors overdrive unit. Driven to all local shows, this blown beast is trailered to out of state shows such as some of the Goodguys events that Diz attends. Look for this hot rod hauler next year at a show or event near you.