Evolution


Webster's Dictionary defines the word evolution as "an unfolding process of development or change". The custom 1954 Chevy shown on this page is evolution in motion. You see in 1993 Tim & Carrie Strange (Strange Motion Rod & Custom)built this radical custom and displayed it at various events throughout the Midwest. In 1995, this custom rod was awarded the "Best GM" award at the Street Machine Nationals and both the GoodGuys Custom Rodder Pick and Goodguys Young Guys Pick at the Indy Goodguys Event.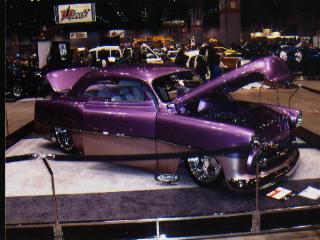 This car put Strange Motion on the map. As business started rolling in the Stranges were kept very busy. This Pro Streeter was garaged during this time, but not forgotten.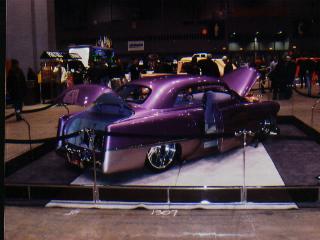 The Stranges went on to build such notable custom cars as the "Rivette", "Specialmint", and several others that garnered national recognition and magazine covers and features.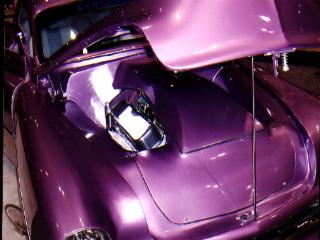 After 10 years of storage, Tim & Carrie decided it was time to recreate this custom, as was the plan since the car was parked many moons ago.
This recreation involved more up to date stylin'. New two tone paint, 20",& 22" Colorado Custom Custom billet rollers, hand made side mouldings by Tim and an modern ultra leather interior by Carrie complete with 4 bucket seats and a radical console. To sit this car in the weeds, an Air Ride Suspension was installed. Scott's Hot Rods supplied the front end and Dutchman Axles supplied the rear end. We provided Tim & Carrie with a set of our enclosed, milled big block wirelooms that added the necessary bright work to the engine bay.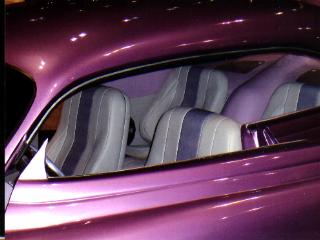 This 54 Belair was selected by Colorado Custom as one of their display cars at the Las Vegas SEMA Show. This radical ride was displayed at the Chicago World of Wheels and was invited to Darryl Starbird's National Rod & Custom Car Show in Tulsa, Ok. At both shows this big block bruiser won its class and was selected one of the "Fine Nine" at the Starbird Show. In Chicago it was given the ISCA Outstanding Full/Radical/Handbuilt Custom Award. Tim & Carries 54 was featured on the front cover, along with a full feature, in Custom Rodder Magazine. It was also displayed in Street Rodder, Super Rod, Hot Rod and The Goodguys Gazette.
With this much success already, one can only wonder what awards this 54 Belair will bring home in the outdoor season. This car may start an "Evolution Revolution".