Specialmint


53 Buick Specials are not the first choice of most custom car builders. However, after gazing at the photos of this custom, we have to admit that this Buford, built by Tim and Carrie Strange (Strange Motion Rod & Custom Construction Inc.)is special in more ways than one.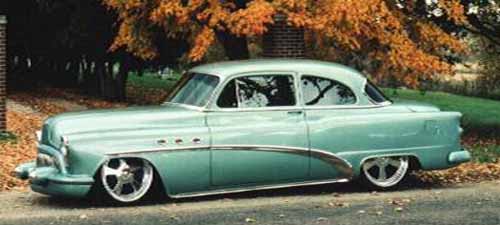 This stunning ride has had many modifications administered to it. Body mods include, shaved driprails, hood, trunk, molded rear pan, reworked/smoothed bumpers with a nice set of bullets sitting way down low, and a different set of portholes. Chassis mods include a Heidt's front end bagged on all four corners with a Air Ride Ride Pro system with a triangulated four link bringing up the rear. The engine is a 350/350 combo with a custom sheet metal air cleaner fab'd by Tim.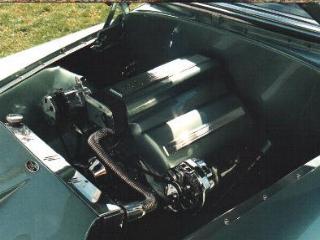 We manufactured the polished billet air cleaner, valve cover, radiator and inner fender trim for this outstanding custom. These trim pieces have had ball milled tear drop grooves machined into the top for a "retro" look. This engine cover and trim was selected one of Super Rods "150 All Time Tech Tips".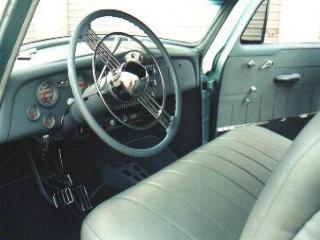 Carrie once again handled the interior chores. Mint green ultra leather material was selected to cover the seats, and custom fab'd door panels. Mercedes square weave carpeting was the material of choice for the floor.
This captivating custom was debuted at the 2001 SEMA Show. It was a display car for Colorado Custom Wheels. This car later that month, received a Boyd Coddington Pro's Pick at the Goodguys Scottsdale event.
This custom rod was recently featured on the front cover of "Custom Rodder" Magazine along with a full feature. Super Rod also featured this car.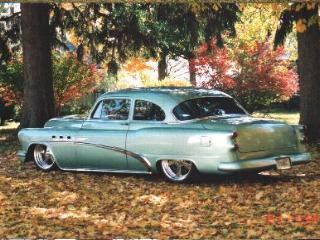 There is no doubt Tim and Carrie have captured "The Look" in cars they have built through the years. From their Shoe Box Chevy, 36 Ford Pick-up and Hemified Desoto built years ago, to their 60 Chevy Wagon, Rat glass 33, Rivette and now Specialmint one can only wonder what's next. Since I can't disclose any info on new projects, just let me say there are some irons in the fire that promise to be trend setting.