Ghost 33 Ford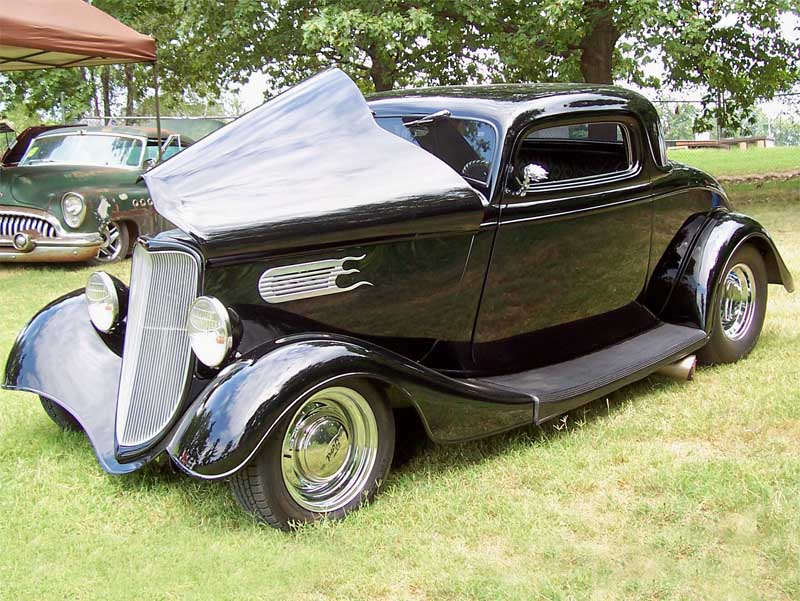 Don Wagner of Pekin, IN, owner of the black beauty shown in this feature, thought long and hard about the style of hot rod he would like to have built. Don, after much deliberation, chose an old school pro street build, with some modern amenities. After conveying his thoughts to his builder Shannon Anderson of Anderson Custom Auto, located in Austin, IN the "pro"gressive build was started.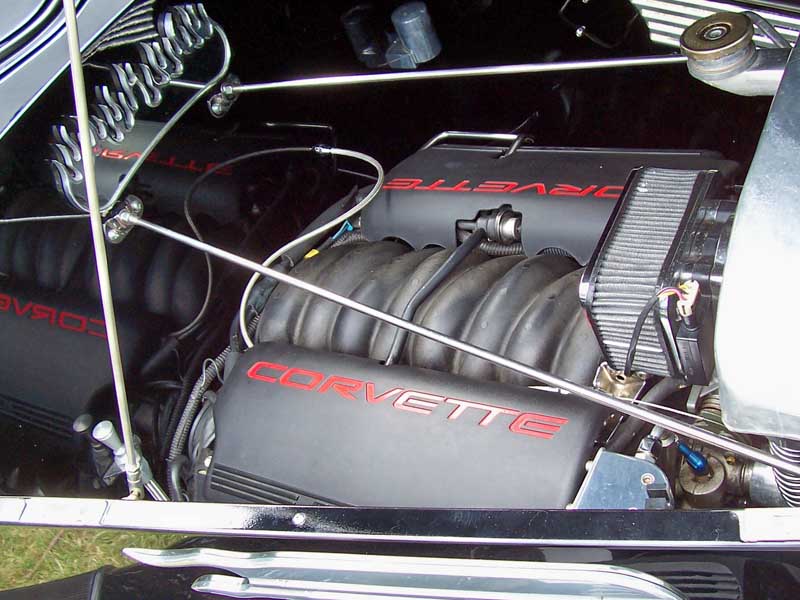 The build started with a firm basis. Shannon selected a TCI chassis in which a Ford 9" complete with a stainless steel 4 link was installed. The front end consists of a TCI stainless steel controls with adjustable coil over shocks. A potent LS1 engine out of 2000 Corvette supplied the torque to the 2000 Camaro 4L60 overdrive trans. This combo is potent enough to turn the 31" x 18" drag radials with ease.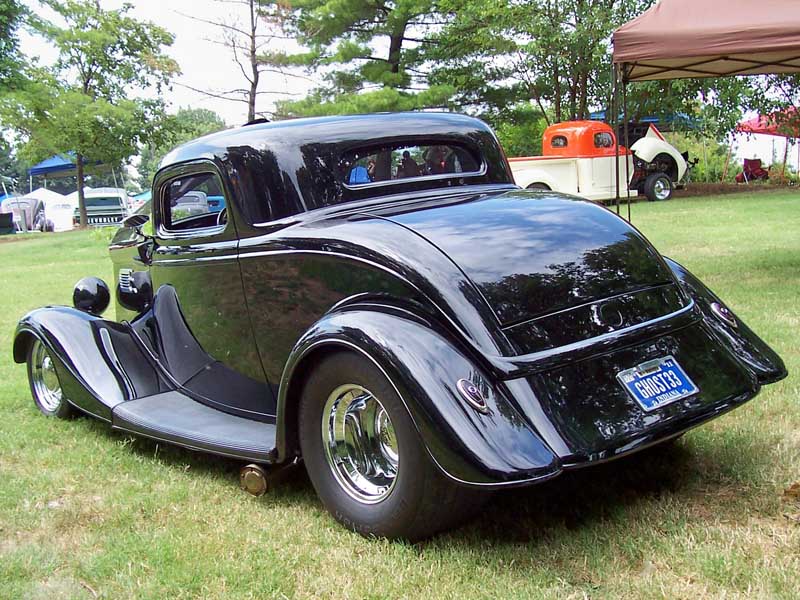 With the chassis complete, it was time for Shannon to focus his attention on the body. Some of the pieces selected for this radical build included a Redneck body, a stainless grille, King Bee headlights and Hagan hood hinge kit and fuel door. Shannon's skills really shine through in the results of the paint work. He slected DuPont single stage black as his color of choice and the final outcome looks great. We (J&B Microfinish) made the flamed hood side vents to allow the LS1 to cool appropriately. The flamed vents also keep with the flame theme of the interior.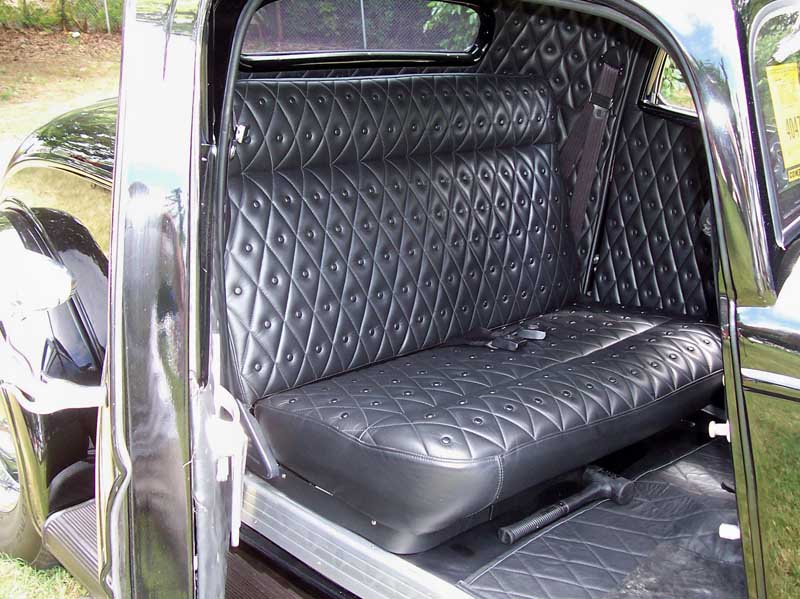 Speaking of the interior, Shannon selected a Vintage Air A/C unit, Alpine stereo with DVD player and an 11" flat screen installed in the trunk. The interior, upholstered by Frank Eddings of Memphis, IN consists of leather throughout, featuring unique stitchwork.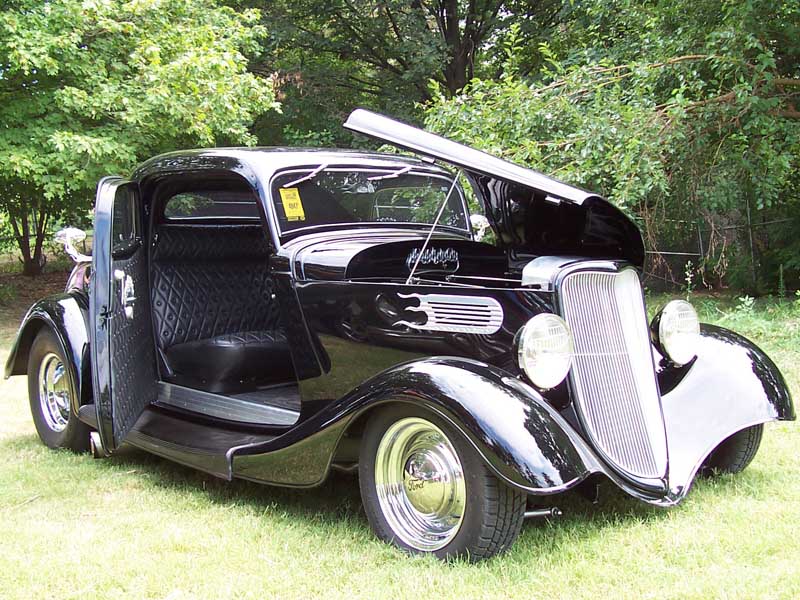 Awards have been many, but the biggest came at the Carl Casper Custom Auto Show, held in Louisville, KY. It was selected as one of the top 3 street rods of the event. It just goes to show that a stout custom build, done with some traditional and some comtemporary styling in a very pleasing way, can only spell success for Don Wagner's Pro 33, and it has in many ways.