Lakeside Thrillbilly 71 Plymouth Cuda
2010 Goodguys Muscle Machine of the Year Finalist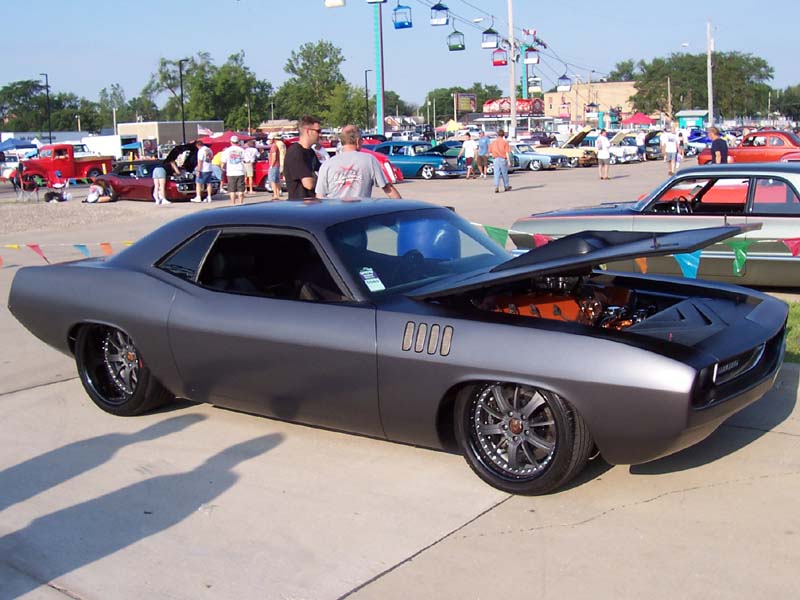 Roger and Kris Burman owners of this wild 71 Cuda, also owners of Lakeside Rods and Rides of Rockwell City, IA wanted to build a car unlike any other ride they had ever built. Their plan was to build a car that's sort of a cross between a 70's style drag car and a modern day autocross combatant.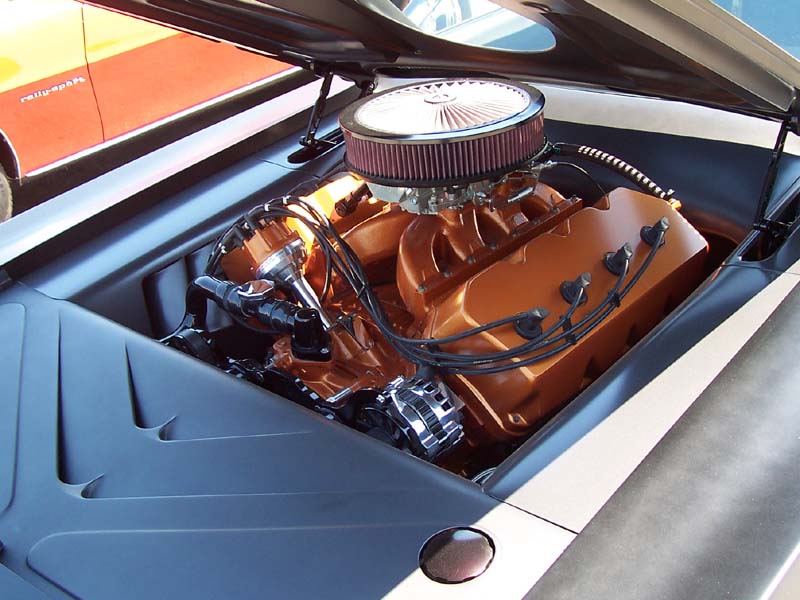 The chassis was the first place to start and so a Morrison Max G unit was bought and tweaked to Lakeside's Plan. The old tried and true 9" Ford differential was used in the rear while a C5 Corvette unit was used for the front suspension. The front wheel size is 18" x 8" while the rear are a massive 20" x 12". King size Pirelli rubber was installed so that the mountain motor would hook up. Speaking of which a 605 cubic inch Indy cylinder head Hemi was installed into the chassis and get this, it produces somewhere in the neighborhood of 830 HP after some tuning! A Powerglide with a Reid case was bolted to the Hemi and mated to a custom drive shaft.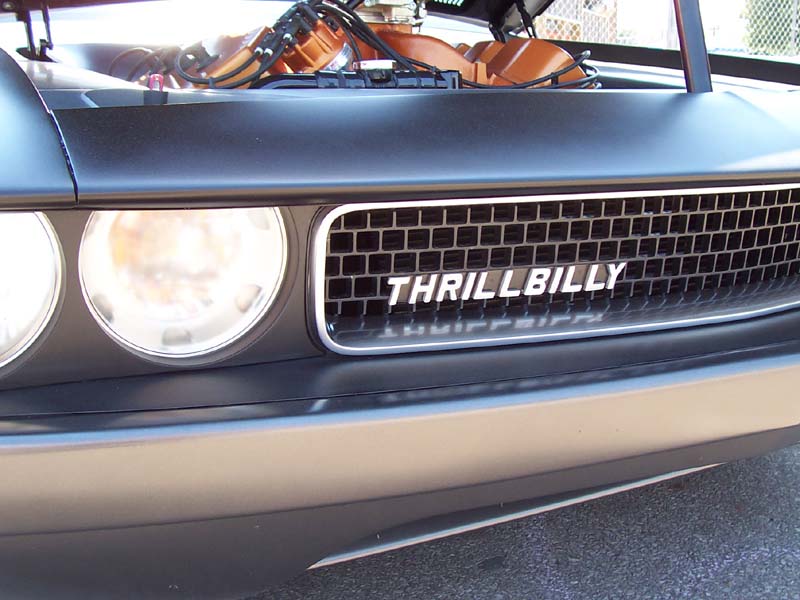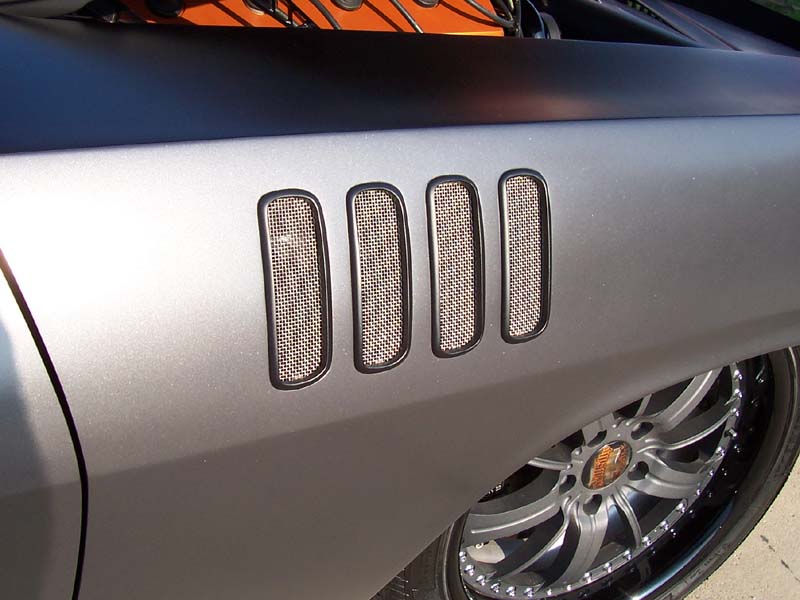 Looking at this car from the rear it's definitely all Cuda, but looking at it from the front the Challenger look prevails. This is because Lakeside used 09 Challenger headlights and grill along with a custom front facia and hood, to bring this look about. Other body mods include tucked bumpers, Frenched taillights and a wild one-off scoop. We (J&B Microfinish) made the Cuda fender vents and the THRILLBILLY front grill emblem, all milled from aluminum plate. The body work and paint was performed by the Lakeside crew with precise gaps and straight panels as a result. Their choice of color was PPG dark titanium with 2060 flex and flat clear to give the car a hot rod look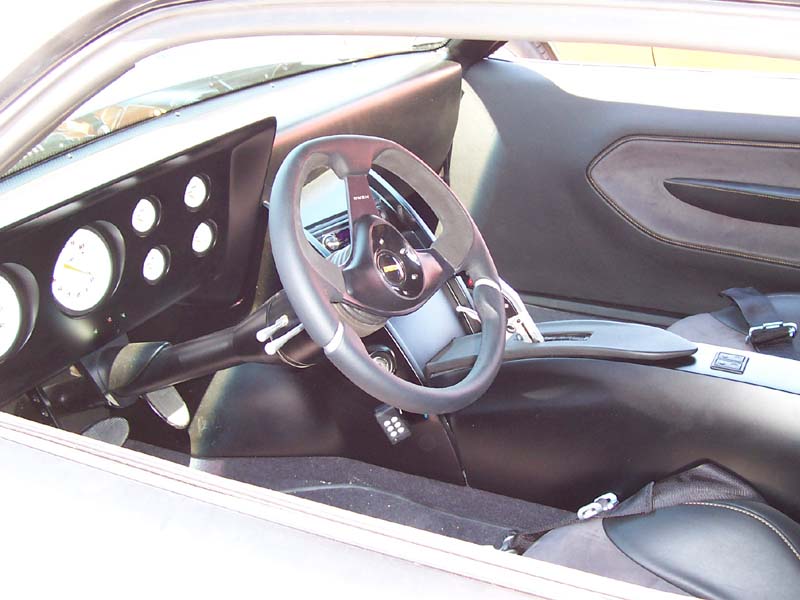 After all the hours of construction were complete the THRILLBILLY Cuda was handed over to Dan Weber of Webers Custom Interior in Alexandria, MN where he was allowed to apply his craft. Dan chose black leather with gray suede and this two tone effect looks sharp. Lakeside custom built the dash and center console and they chose Classic Instruments Velocity gauges for their navigational needs.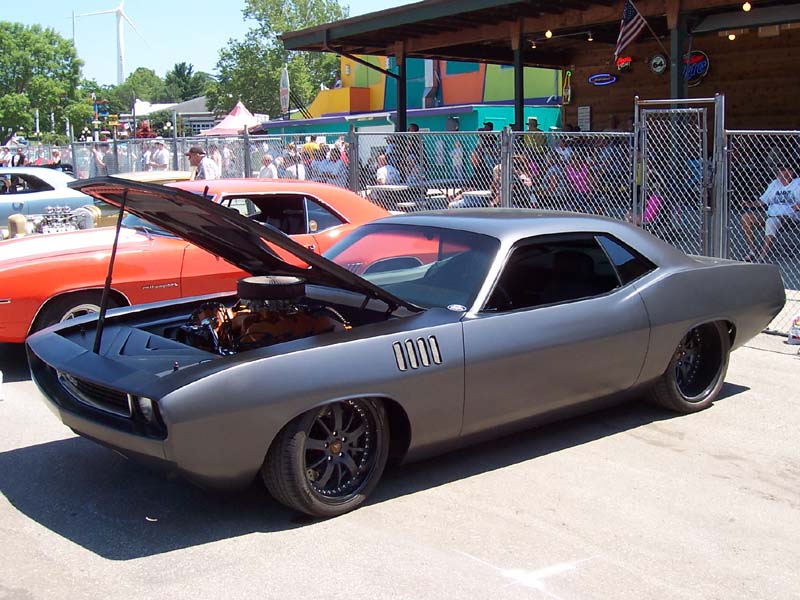 This car has been a hit wherever it went this past summer. People can relate to it easily it seems. At the Goodguys Heartland Nationals in Des Moines THRILLBILLY was selected as a Muscle Machine of the Year Finalist in its very first outing. It was also in Des Moines that this Cuda ran a 35 sec autocross lap.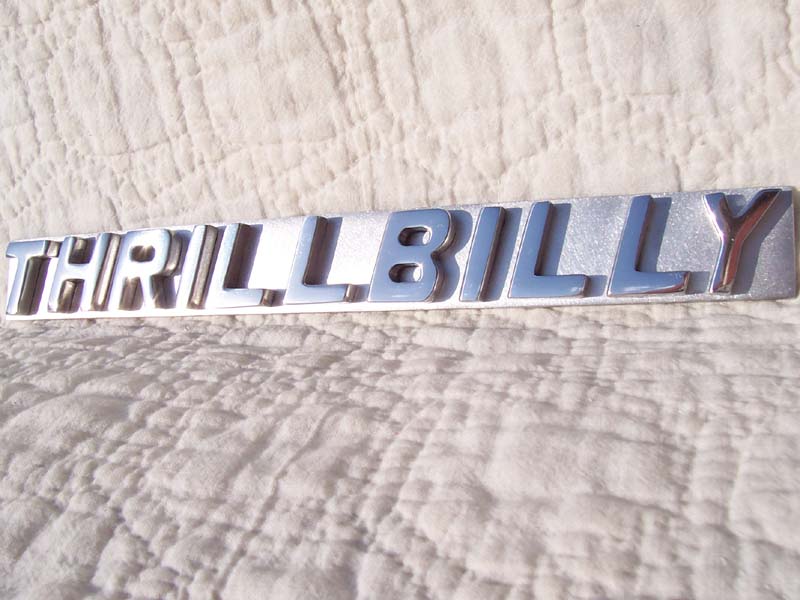 Congrats to Roger, Kris and the Lakeside crew for thinking outside the box and creating a truly unique machine.