The Stoner's Sensational 33 Ford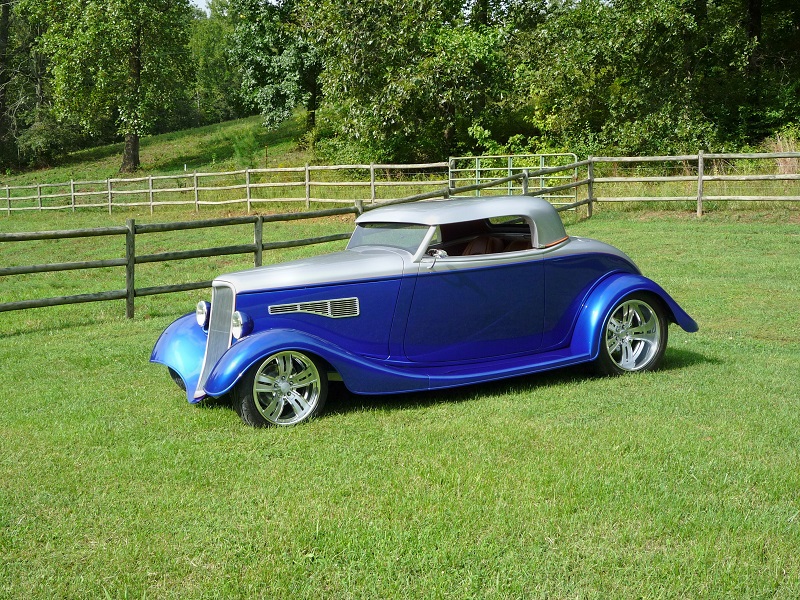 Brian and Sunneva Stoner, owners of this fine 33 Ford each served our country for over 20 years. Brian served 23 years active duty as a army helicopter pilot, flying the UH-1H Huey helicopter and the OH-58D Kiowa Warrior armed reconnaissance helicopter. Brian retired from the U.S. Army in 2010. Sunneva was a military police officer and later in her career she was a veterinarian technician. Sunneva retired after 20 years of service from the U.S. Army. Thank you for your service Brian and Sunneva!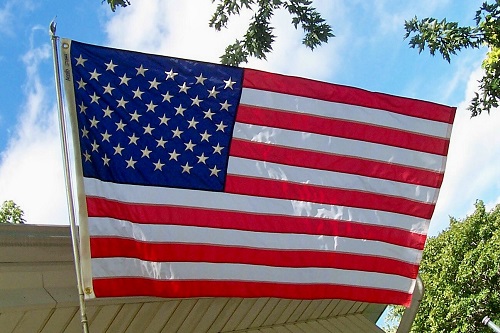 The kind of detail that comes from the disciplines earned from military life really shows itself in the build quality and design of this fine Ford street rod. Every aspect of this build has its place and function. Wanting a guide to go by Brian commissioned artist Jason Rushforth to create a rendering of various details of the 33 Ford street rod that was about to be built. These renderings served as a guide in all aspects of this build. Brian, a true hot rodder and builder performed many of the operations required for such a top end build up. One of the first tasks Brian and the crew at Redneck Street Rods (makers of the fiberglass body) accomplished was tubbing the rear trunk area to accommodate the massive 20 x 10 wheels. After this was completed, Brian mocked-up the engine, transmission, steering, seats and then cut a clearance hole in the fiberglass dash to accommodate the 6 hole 32 Ford dash insert, part #1568 that we (J&B Microfinish) made for him. Brian also modified and installed the fuel tank in the trunk area. Other work that Brian participated in was disassembly of the car and block sanding, wiring and final assembly. With all the mechanical, electrical and body work accomplished in grand fashion by everyone involved, the final design work of some of the key elements was needed. Brian designed and installed the hood side vents, custom interior sill plates and the windlass end cap trim pieces that we (J&B Microfinish) made for him.
Chassis work is always a priority of importance and Brian chose a stout Pete & Jakes assembly that was powder coated Honda silver. A Ford 9" differential complete with a 3:50 gear set was assembled to a chromed 4 link with parallel bar coil over rear suspension. Total Cost Involved supplied the chromed coil over. I.F.S. installed by Pete & Jakes. Wilwood disc brakes on all 4 corners rounds out the suspension build up. Selection of the wheels and tires was next and Brian chose Jason Rushford, Concept III wheels in sizes 17 x 7 up front and massive 20 x 10 out back, shod with 205/45Z/R17 and 295/45/R20 B.F. Goodrich KDW tires respectfully.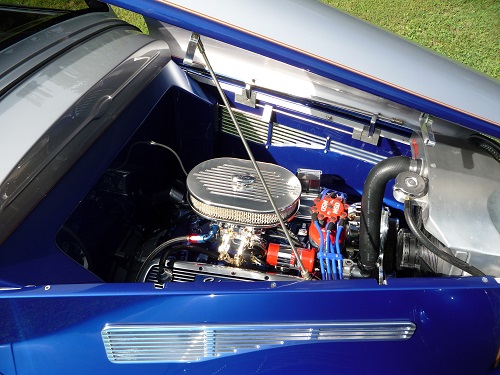 Selection of the power plant was easy for Brian, as he loves Ford power and so he selected at 302 C.I. small block assembled with many speed parts that together allows this motor to create 365 H.P. at the fly wheel. Some of the performance parts that comprise the Ford motor are Edelbrock intake, E Street aluminum cylinder heads and carb and Sanderson headers. Tommy's Automotive Machine, Springfield, TN did all the necessary machine work to the engine block and then fully assembled the entire engine. To make this engine look pretty, it was painted to match the GM Impulse blue paint color. The transmission selected was also a Ford unit. Brian chose a Ford 4R70W overdrive trans built by Bowler Performance and it's controlled by a compushift controller. The transmission case was powder coated to match the silver Honda paint color.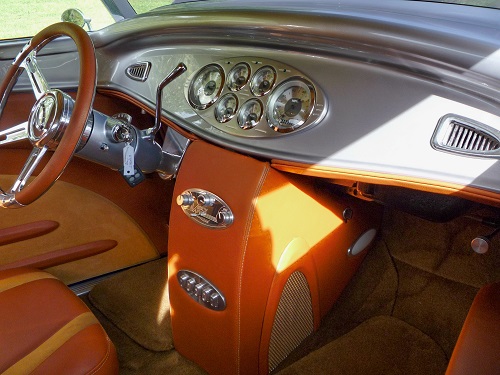 The body and all the modifications that were planned was up next. Redneck Street Rods supplied Brian with one of their very cool 33 Ford Cabster bodies, complete with a removable hardtop. The body mods performed by Beardies Hot Rod Shop include flush mounting the windshield which eliminated the use for the window trim. The dashboard was sculpted and contoured to fit the body lines and transitions from the dash to the doors. The hood and hood sides were hand fitted and hidden fasteners were used to mount the rear valance removing any visible attaching hardware. Dan Baker of Alumincraft Street Rod Grille's manufactured the awesome 33 Ford grille from billet aluminum. Hagan supplied this project with one of their external fuel door kits which was installed on the rear driver's side fender.
| | |
| --- | --- |
| | |
Paint and bodywork was masterfully accomplished by Mark Beard and crew of Beardies Hot Rod Shop from Lamar, MO. Mark performed this task by using Dupont basecoat in a GM Impulse color, Honda alabaster-silver and Chrysler sunburst orange for the pin striping. House of Kolor supplied the polyclear coat in which 7 coats were applied with wet sanding done after the first coat and then the remaining 6 coats were applied.
Interior work many times can make or break a custom vehicle. Starting with the custom wrap around dash, Brian wanted this area to stand out so he selected and purchased a set of Classic "All American" gauges that he assembled to one of our (J&B Microfinish) signature 6 hole 32 Ford oval dash panels, complete with a brushed finish. Trique manufacturing provided their A/C vents and Billet Specialties provided one of their "Boost" steering wheels. Brian designed the custom one-off sill plates that we (J&B Microfinish) machined for him. He wanted to stay cool on those hot Tennessee summer days, so he selected a Vintage Air A/C unit. Watson Street Works provided billet switches that control the power windows, door latch release and the power actuated deck lid. Secret Audio Radio and Fusion 5.25" speakers and an 8" self contained sub-woofer comprise the audio system. Ace Custom Upholstery of Fairfield, IL performed all of the stitch work and custom fabrication of the custom center console, behind seat enclosure and trunk mounted battery cover.
| | |
| --- | --- |
| | |
In 2015 Brian participated in the best road trip on the planet, The Hot Rod Power Tour. Brian and friend Bob Eufinger drove the entire tour, 3022 miles to be exact, and were given the "Long Hauler" award for their efforts. This was quite a feat considering Brian's 33 was a highly detailed and fresh build!