Custom Classic 56 Chevy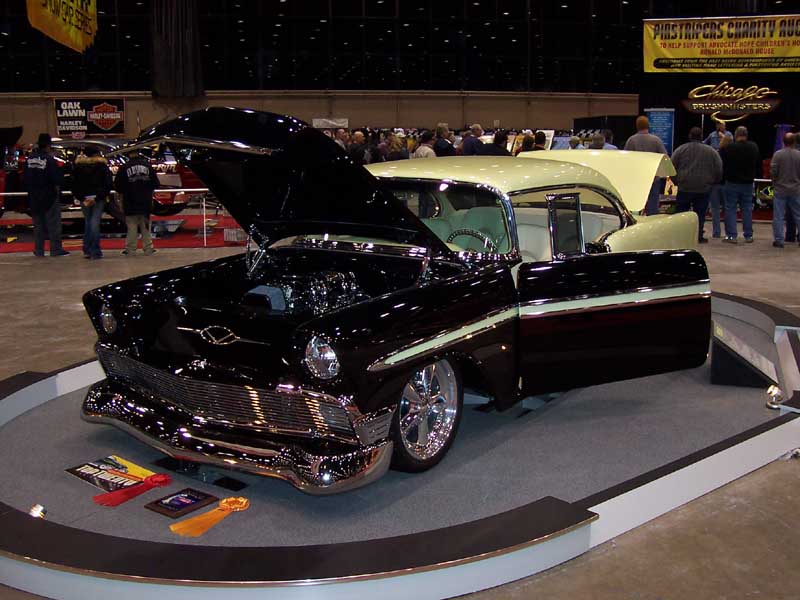 Tri five Chevys have always been a classic and when customized in a retro contemporary fashion as this one, well, the results are spectacular!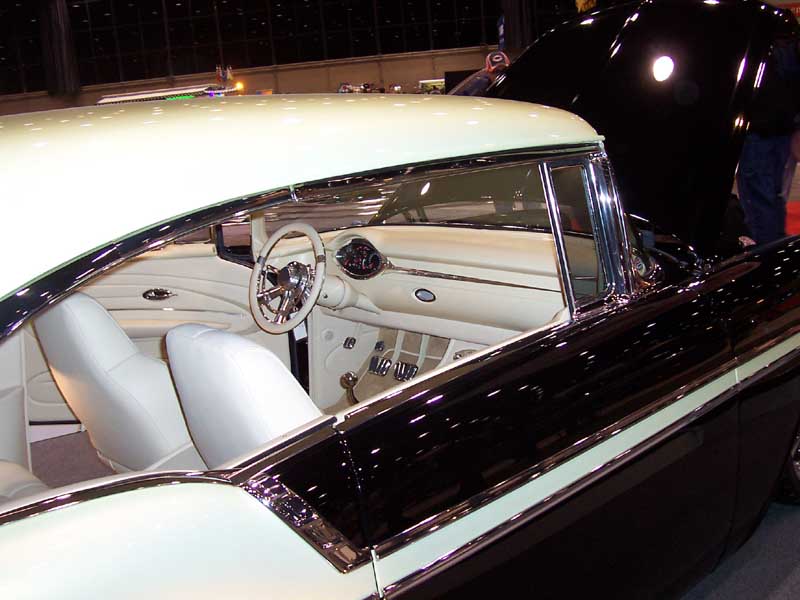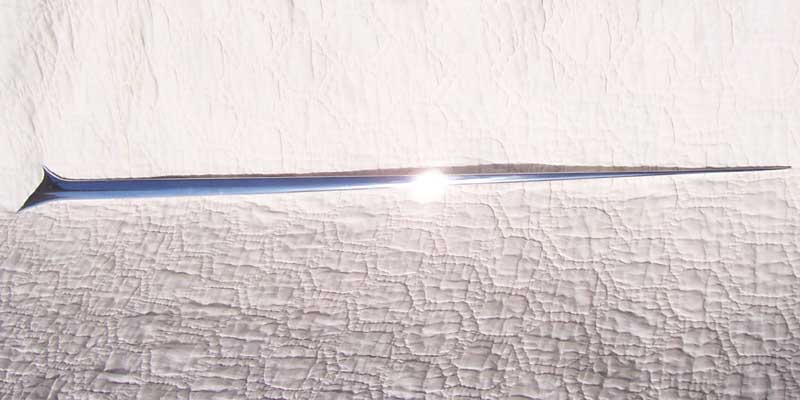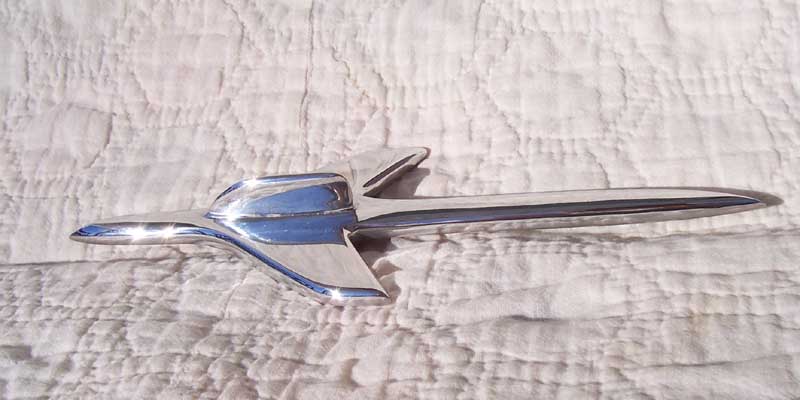 Jim Hubble of FonDuLac, WI designed and built this 56 Belair with only the finest of materials and components. Jim originally contacted us (J&B Microfinish) to have us make a dash spear that would conform to his recently purchased Custom Rod Gauges oval inset. Next up Jim faxed us a sketch and provided a few photos of an original 56 Chevy "Rocket" hood ornament. We carved out a scaled down version of this hood trim, polished it and Jim then fastened this piece to the top of the injector plenum.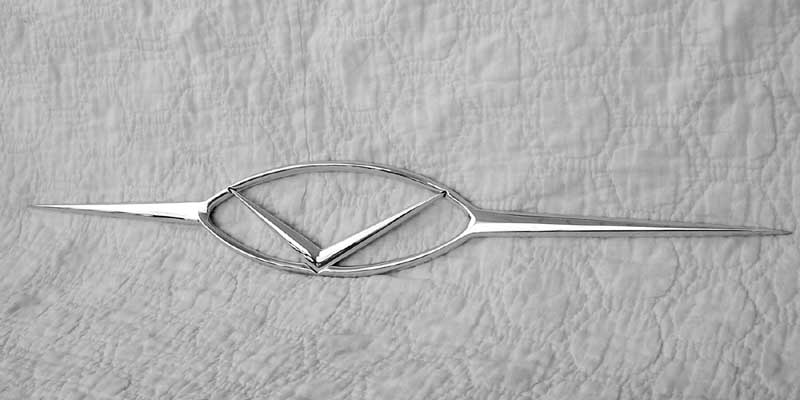 Lastly Jim sent us a rough sketch of what was to become a piece that would be assembled to the radiator cover/shroud. It was designed to take styling cues from the dash insert and spear of the dashboard of this custom and meld this detail with the classic "V" insignia that was placed on the hood and trunk lid to originally signify that this car came from the factory with a 265 cubic inch V8.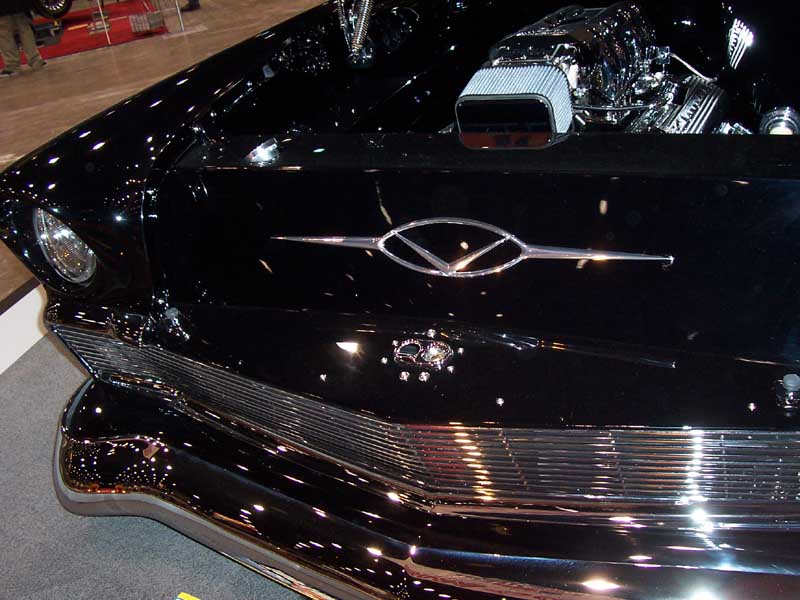 As far as awards are concerned, this car has done well in the indoor show arena. At the ISCA event in Milwaukee, this car was awarded an Outstanding Individual Display Award and was given the Best Custom Award also. Chicago's ISCA event was next, where again it was awarded the Best Custom of the show and Outstanding Individual Display Award honors. The Detroit Autorama (the best indoor show in the world) was next and again this custom 56 was awarded Outstanding Individual Display honors and Outstanding Interior Award.