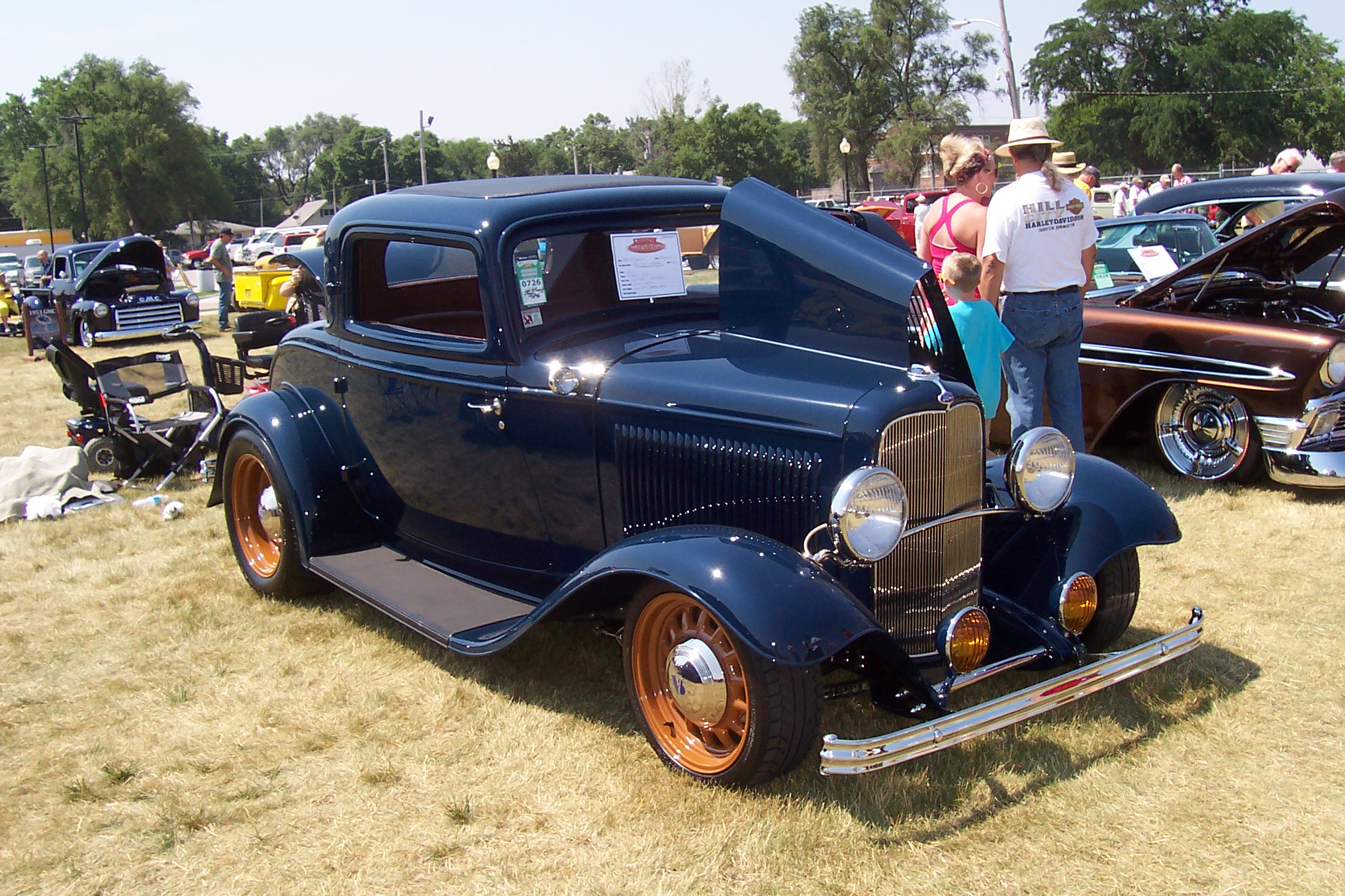 Gary's Traditional 32


There's no question Gary McCormick of East Peoria, IL has an eye for designing cool, timeless hot rods. His latest is a beautiful 32 3 window Ford that has a unique traditional flavor to its design. Subtle in appearance, this 32 Ford has been assembled with all the right stuff.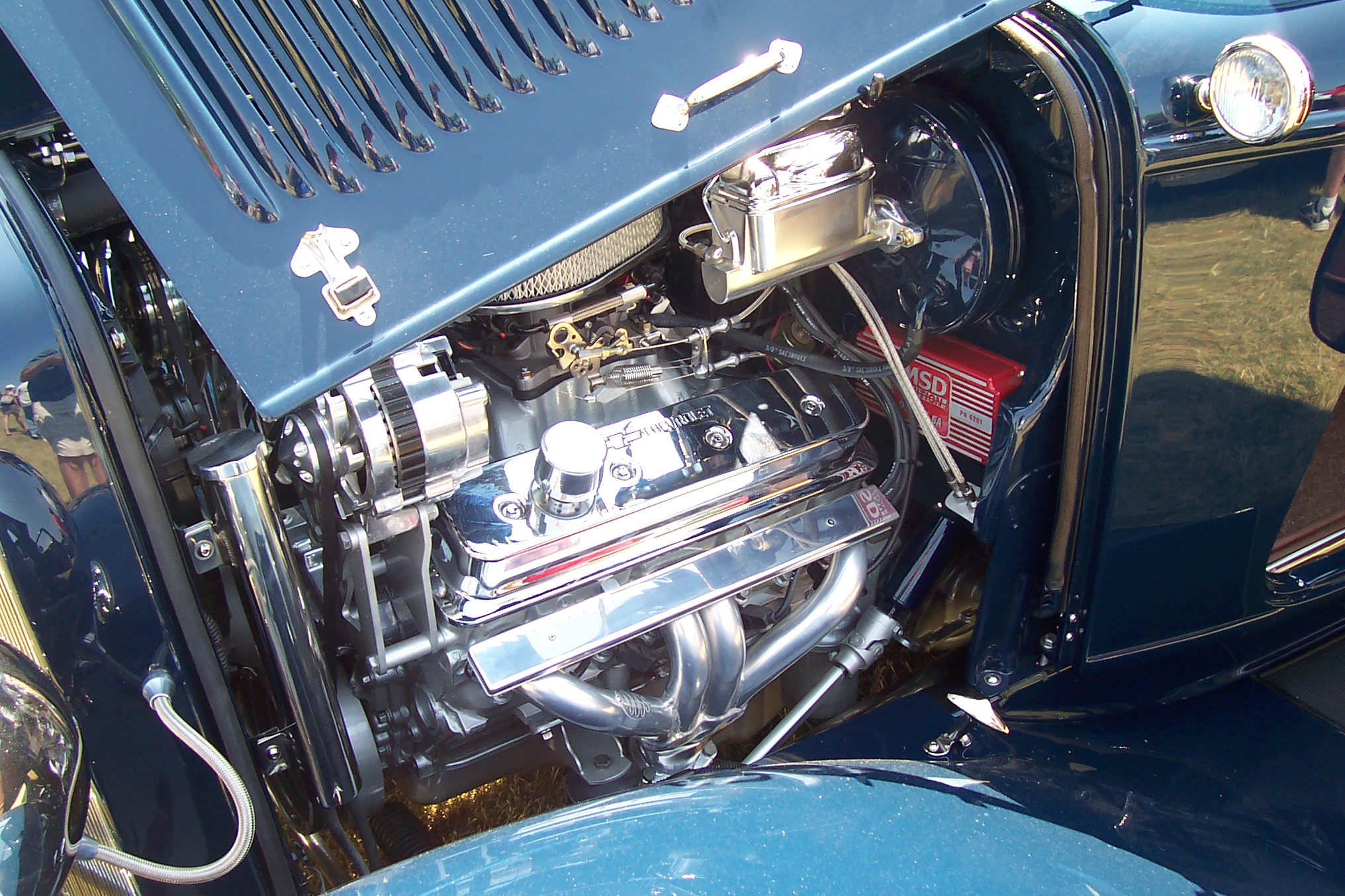 Starting with a Pete & Jake's chassis, reworked by Everett Gray, all the necessary components were assembled, including a 9" Ford Currie with Super Bell 4 Link and a Pete & Jakes Hairpin front end. Gary's engine and transmission of choice include a Chevy ZZ4, which includes custom made wire looms that we (J&B Microfinish) made and a 700 R4 respectively. Wheelsmith wires were the wheel of choice to give that traditional look, and tire sizes are 205 45ZR17 up front and 235 65R18 out back. The stance is superb!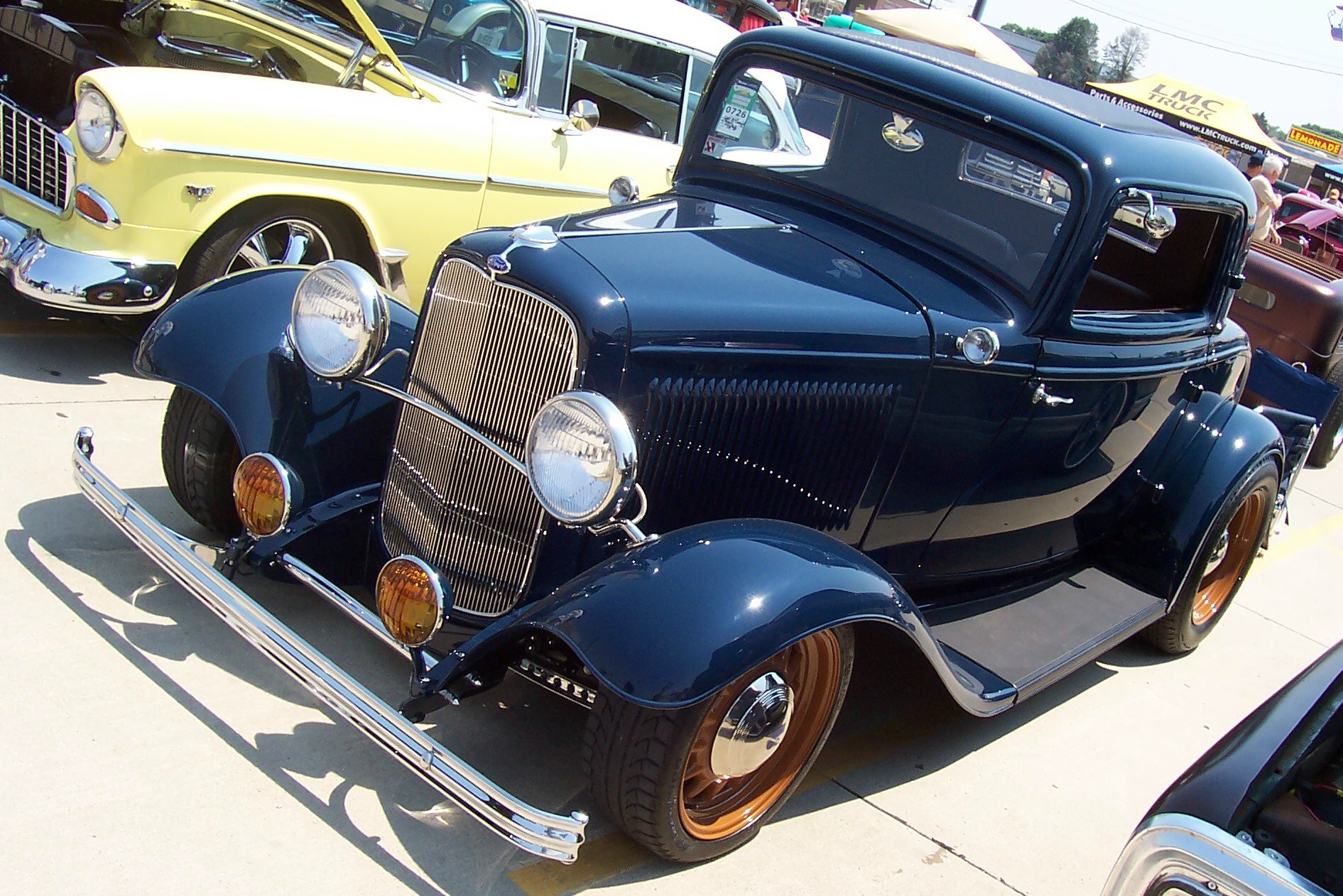 Chuck Gray of Gray's Garage handled, quite well I might add (as he always does), all the body work, panel fitment and paint. Gary chose Concept Single Stage Lombard Blue from PPG which gives this 32 a very elegant look. One last detail worth mentioning are the addition of Cat's Eye running lights which again added to the tradition of this 3 window coupe.
| | |
| --- | --- |
| | |

In the interior, Gary and I put our thoughts together and came up with a unique design for the oval dash insert. Wanting to look somewhat stock with more modern gauges, a engine turned 5 hole oval was made by us (J&B Microfinish) and installed. Steward Warner "Wings" gauges were chosen with a 3 3/8" speedometer which with 4 other 2 1/8" gauges made for a very tight fit considering this oval insert was going to have to fit in the original 32 Ford dash opening. Tom Edwards added his specialty and painted, thats right, painted the wood grain affect to the stock steel 32 dash. The results of Tom's work is amazing and looks just like the dash was carved out of a huge wooden plank. The leather stitch work was aptly applied by Dave Shobert of Woodstock, IL and again is in harmony with all of the rest of the traditional detail.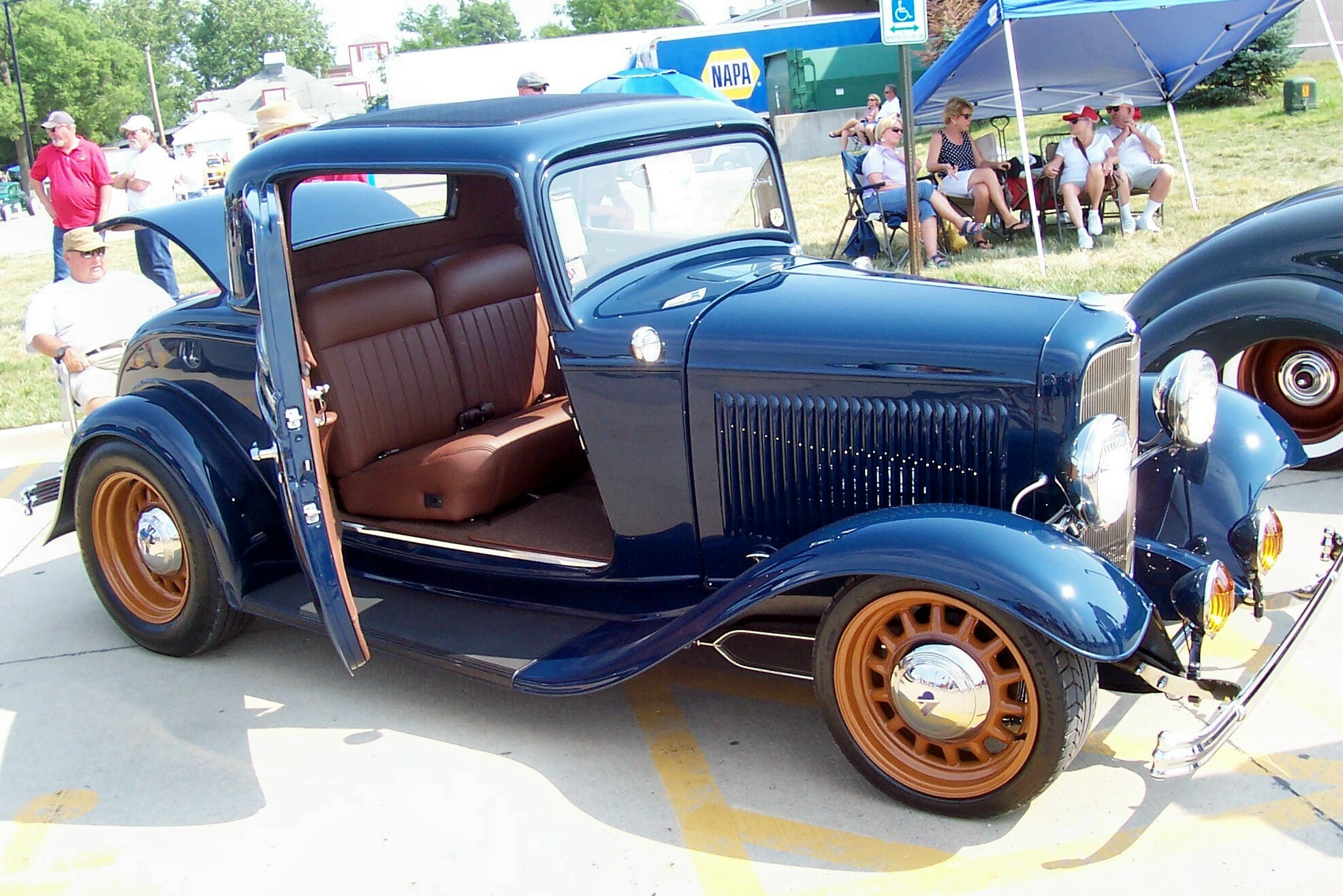 With such a righteous build completed, success was bound to follow…and it did! The crew at Lakeside Rods & Rides awarded Gary's 32 with a Builder's Choice in DesMoines for the Goodguys Heartland Nationals. The following weekend in Columbus Gary's 32 was again awarded a Builder's Choice by Dave Lane of Fast Lane Rod Shop and Dave Kindig of Kindig It Design. The NSRA Nationals in Louisville was Gary's next stop and for his efforts he was awarded a Rod & Custom "Fab 5" award and a Street Rodder "Top 100" award. Both Rod & Custom and Street Rodder Magazines performed a photo shoot of Gary's magnificent deuce for a future feature in the pages of their magazines. The next Goodguys event on Gary's schedule was the Speedway Nationals held at the Brickyard in Indianapolis, IN. Again, Gary's 32 was given an award and this time it was the "Goodguys Pic".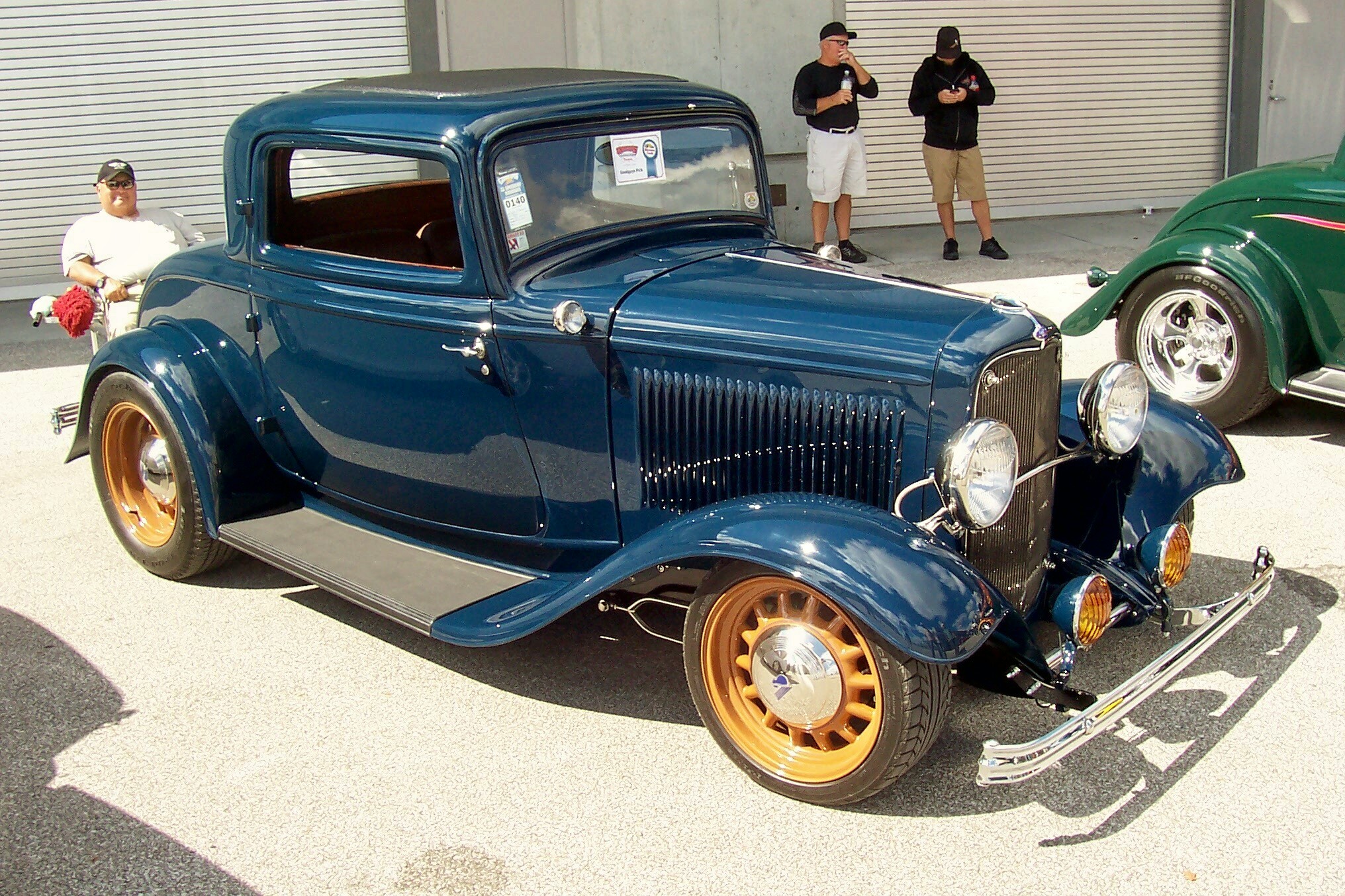 Needless to say we are very happy for Gary with all the fun and good times he has had with this most recent build and wish him continued good times and success in the future.