NSRA Giveaway 2007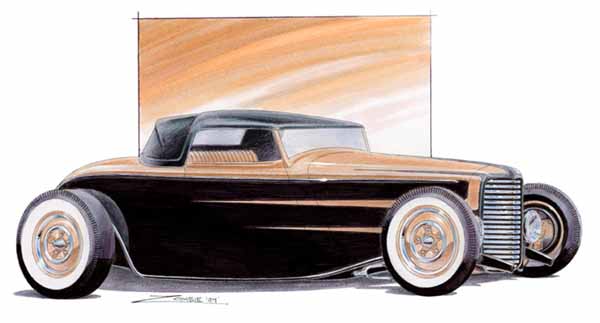 The 37th annual N.S.R.A. Street Rod National event was a success in many ways. There were over 11,600 rods registered for this event, which was over 300 more than last year's event. Needless to say that this is the worlds largest street rod event. One of the many key points of interest is annually a brand new street rod is built to the hilt and then given away to a registered participant.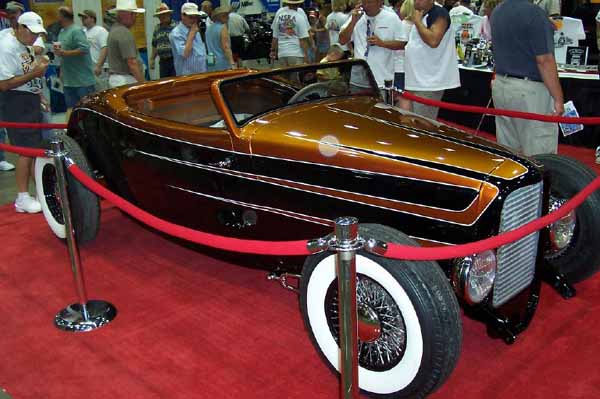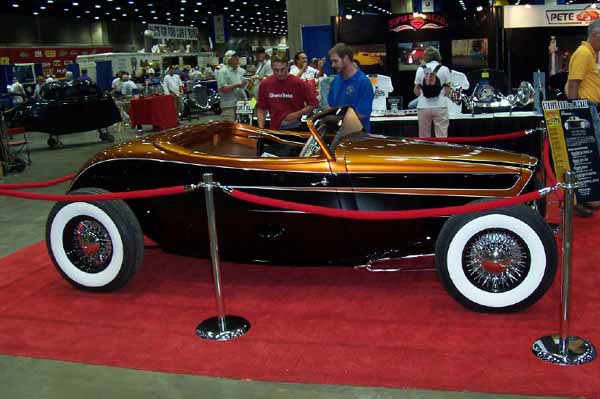 The 2007 giveaway car, built by Michael Young and the crew of Street Rods by Michael is truly an incredible car. How does one describe a giveaway car that, when completed could possibly win a big award at a major event and will be capable of driving a distance comfortably?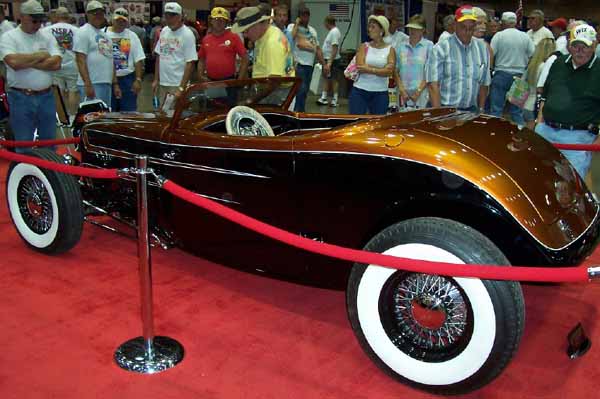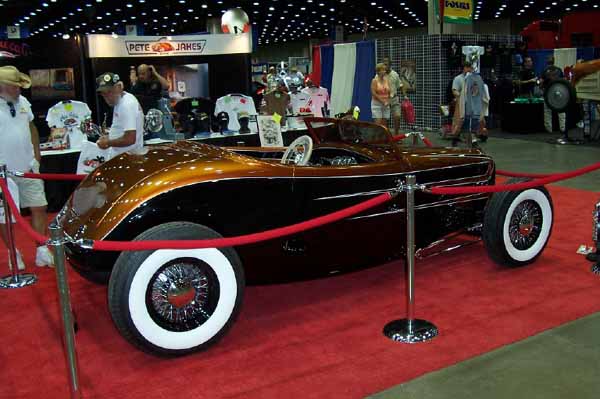 Michael called on us to create billet pieces that would carry the theme of this 34 Ford into the interior. We obliged by donating our "All American" 6 hole dash insert. The dash insert creates a deco theme and along with the scallop paint job gives the Cabster a uniform look.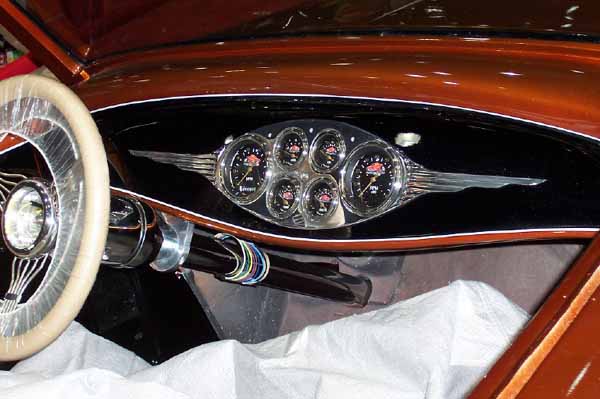 To find out more about the build-up of the unique 34 Ford "Cabster" click onto the Street Rods by Michael website (www.srbymichael.com) and the Street Rodding Central website (www.street-rodding.com)